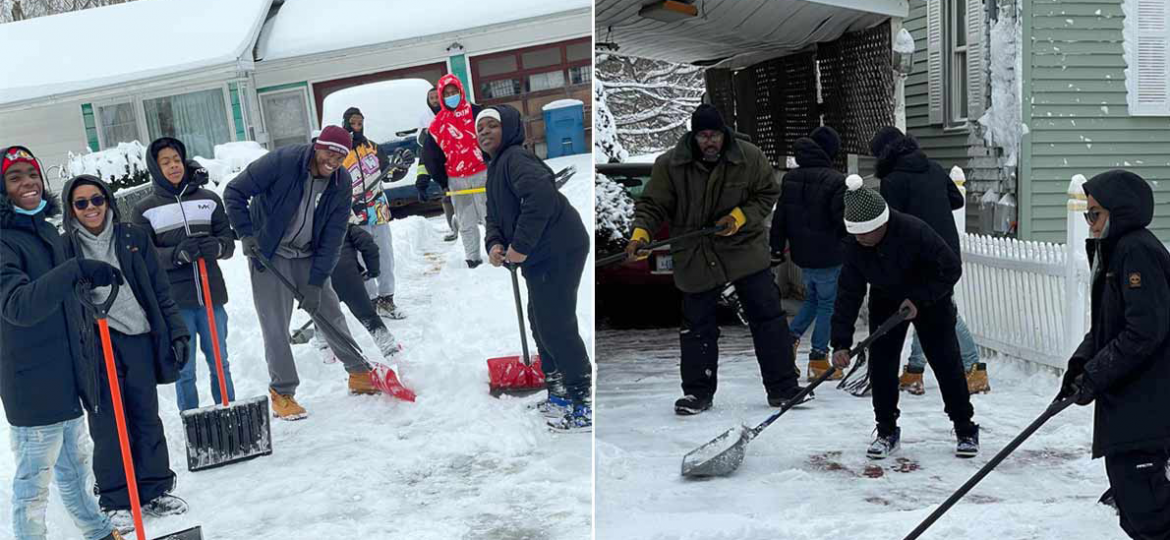 As a massive winter storm threatened large portions of the United States, many school districts played it safe and canceled school. But for some students in Michigan, a snow day didn't mean a day watching movies or a day playing in the snow. No, it meant a day helping their neighbors.
"We want them out there doing the work the seniors or elderly can't do. We want them giving back and this is just the start of it," De'Tavia Moore, coach and founder of 'B.E.A.T. The Odds,' said.
Moore and five other coaches from the elite travel basketball program came up with the idea once they learned the kids would be having a snow day.
B.E.A.T., which stands for Believe Exceed Together, began as a basketball skills program, but soon evolved into a program that teaches roughly 60 children ages 9 to 14 how to be leaders in their community.
"Being a future leader in this community, that's what I see in these kids. That's what they saw in me, so I want to give it back," Moore said.
After more than several inches of snow fell, the young leaders of tomorrow hit the streets Thursday morning to help clear sidewalks and walkways for nearly a dozen senior citizens.
"The kids could've been doing anything else but decided to sacrifice sleep and help someone else," the organization wrote on Facebook.