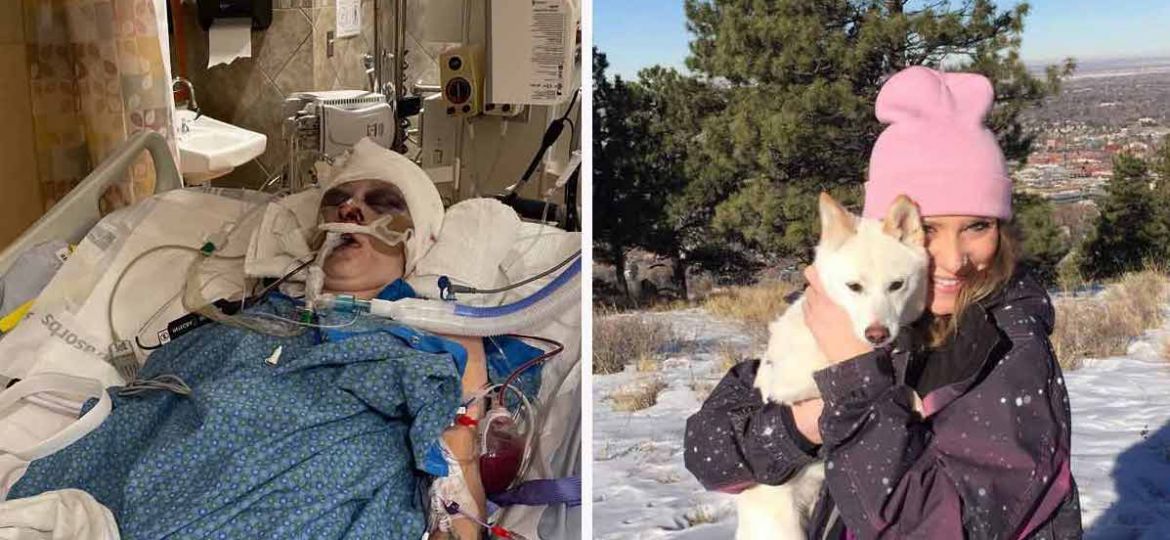 On October 2, the 27-year-old woman was standing in her kitchen when all of a sudden she was hit in the head by a bullet that came through her apartment wall. The incident sent her to the hospital where she was placed in a medically induced coma. After being on life support for several weeks, she is awake and breathing on her own.
Police say the 27-year-old victim, Sally Strelecki, was at her home in Colorado with her boyfriend Nick when the unimaginable happened. The 27-year-old was in the kitchen preparing food for her pets when suddenly there was a loud bang.
"Nick was close by on the couch watching TV and he heard a loud bang," Amy Graham, Sally's mother, said. "Before he could say Sally, what was that bang? She dropped. He rushed over couldn't quite understand."
Nick raced over to her and attempted to stop the bleeding while he called 911. Paramedics arrived and transported her to the hospital and placed in the ICU.
The bullet came from Sally's next door neighbor.
Deputies arrested the 26-year-old neighbor, Mickel Mclean, who was reportedly fighting with his girlfriend when the gun he was holding "accidentally went off."
"We all share walls now so it's something to think about with gun violence. You hear arguing a domestic fight a couple of doors down in the hallway what are we going to think now," Graham said.
According to a GoFundMe set up by her sister, two weeks after Sally was shot, her family was forced to make a difficult decision. They were asked to withdraw care.
But one day later after a family disagreement, Sally was left on life support.
"Sally will be completely blind, completely paralyzed on the left side of her body with extremely limited mobility on the right side of her body, with permanent impairment to cognitive abilities," her sister Emma wrote.
Now, a week and a half after Sally's family was faced with a difficult decision, the 27-year-old is awake and breathing on her own.
She is not out of the woods yet as she still has a long road to recovery. Sally is still unable to see and wants to leave the hospital, but she is making progress.