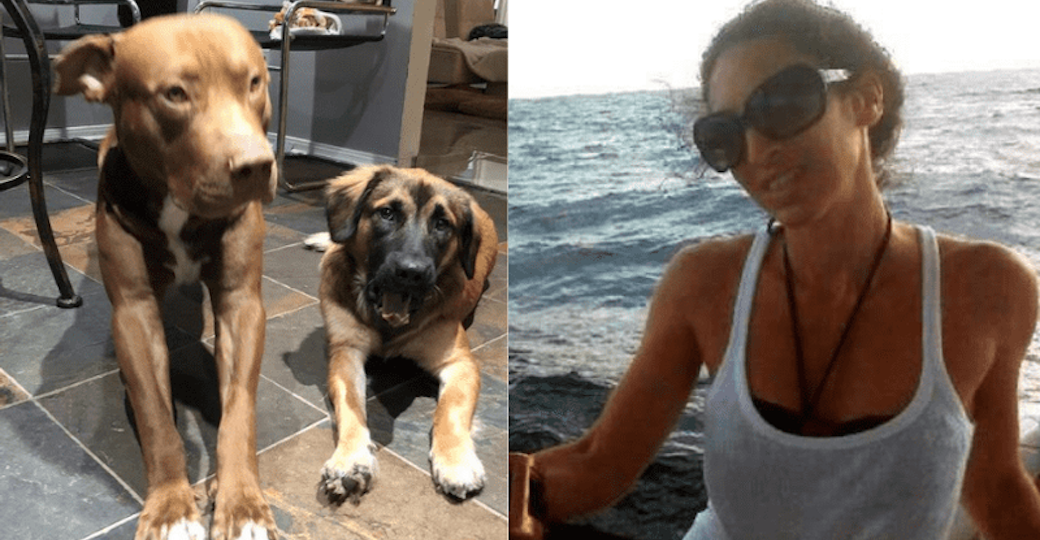 According to the police officials, a 48-year-old woman was mauled to death by her own two dogs in her own backyard. Authorities said the woman was mauled to death while trying to break up a fight with a neighbor's dogs. The victim's two dogs got into a fight with her neighbor's dogs while in her backyard, Friday morning, November 19.
According to the reports, when the 48-year-old victim from Texas, Tiffany Frangione, tried to intervene, her dogs turned against her, leaving puncture wounds on her neck. Investigators said that they are waiting for the autopsy results to confirm her cause of death.
The medical examiner determined her death was accidental and listed the cause as blunt force trauma of the neck with penetrating injuries and mechanical asphyxia, according to reports. 
Investigators said that the 48-year-old woman was attacked by her two dogs, a female Alaskan husky mix named Masha and male Cane Corso-pit bull mix named Rachirius Maximus.
The victim's husband told authorities that she had owned both dogs since they were puppies. The dogs were turned over by her husband Friday and are scheduled to be euthanized Monday, according to reports.
Frangione was a proud owner to her pups, posting pictures of them on social media and even creating Instagram accounts for both of them. This incident remains under investigation. This is a developing story and it will be updated as new information become available.