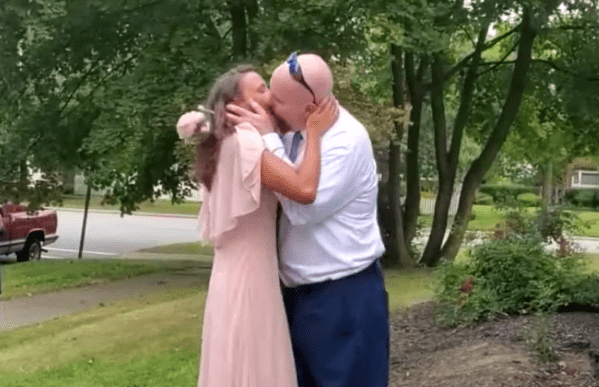 For 32 years, John from Ohio, remained behind bars after being convicted for the murder of 18-year-old Brian in 1989. John was 25 years old and has maintained that he had nothing to do with Brian's death. He claimed that Brian, his stepbrother, took his own life at the time. After John was found guilty of murdering Brian, he began serving his prison sentence in 1989, and the years rolled on until one particular letter arrived at the prison especially for John.
The letter was written and sent by Brian's half-sister, Crystal, who was only around 12 years old when Brian was found dead on the floor of his bedroom with an inch-deep stab wound to the chest and a gunshot wound on his forehead. In the letter, Crystal wrote that she forgave Brian for what he did. And thus began something magical in both of their lives.
John Tiedjen said:
"With all my heart I love her, there is nobody else I think about, and I want to be with her my whole life. And I wrote her a letter back and I said I didn't do it, take a look at this stuff. I believe in God too, and I know things about it, but I didn't do it. We both had something in common, the loss of Brian. We started talking, and it just sparked."
Crystal visited John in prison and eventually started believing that John was not her brother's killer. On the eve of the 2020 New Year, Crystal was on the phone with John when she told him she loved him. Not only did the prisoner say he loved her, too, but also asked her to marry him.
In June, the case took a completely different turn after authorities found new evidence, which included crime scene photos and police reports that were not earlier disclosed in John's trial. His conviction was then overturned and a new trial is set to begin, which ultimately may or may not find John guilty again. John was allowed to leave prison but still remains on bond till the new trial begins. He was on house arrest when he exchanged marriage vows with Crystal Strauss and became her husband.