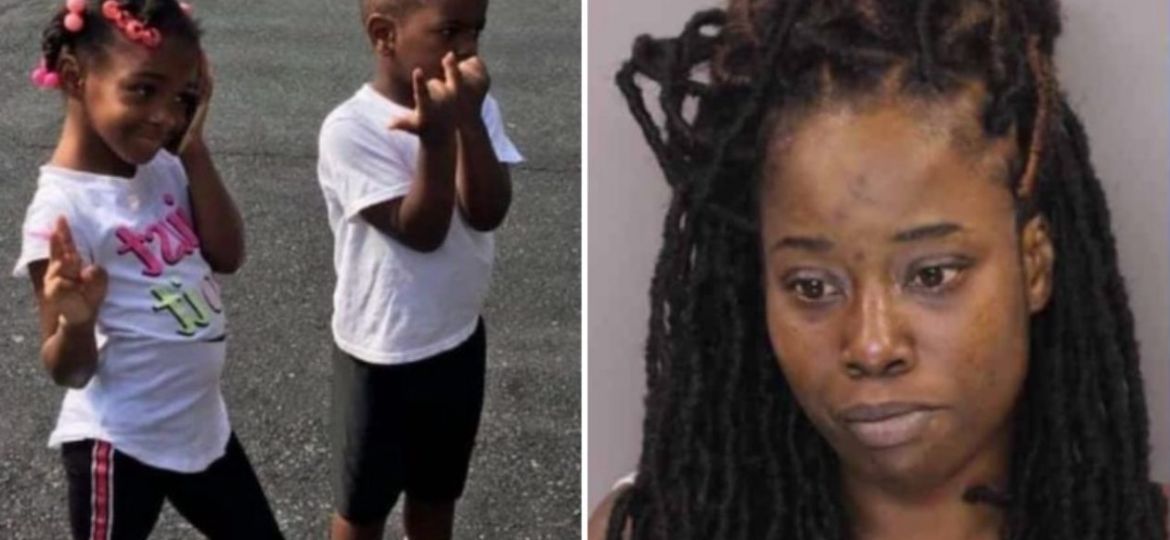 According to the police officials, the 33-year-old woman drove around with the body of her niece in her trunk for more than a year, then she placed the girl's dead younger brother in the trunk beside her decomposing body. Authorities discovered the bodies during a traffic stop and the woman later told them one of the bodies had been in the trunk since May of 2020. She was the aunt of the two children and had been trusted to care for them since 2019.
Her name is Nicole Michelle Johnson, from Maryland, and she is charged with: neglect; failure to report the death of Joshlyn Marie James Johnson and Larry Darnell O'Neal; disposal of their bodies and child abuse that resulted in the death of the two children.
Officer pulled over her car around 11:17 p.m. on July 28. The officer issued a citation for her to appear in court and informed her the car would have to be towed. When the officer cleared the trunk for the car to be towed, the officer smelled decomposition coming from plastic bags in the car. The decomposing bodies of both children were found in the car. Police say one body was found in a suitcase and one inside a plastic tote bag. When the officer found the first child's body, the woman tried to flee the scene.
The cause of death for both children has yet to be determined. Investigators think that the children were malnourished at the time of their deaths. Police said that at the time of the autopsy, the seven-year-old weighed just 18 pounds and the five-year-old weighed 21 pounds.
In May 2020, she told investigators that she became angry with her neice and hit her several times, causing the child to hit her head on the floor. She then put her body in a suitcase in her car. Two months ago, her nephew had told her he was tired and had laid down to sleep and never woke up. She never contacted emergency personnel about either child's death and continued to drive with them in the trunk of her car.