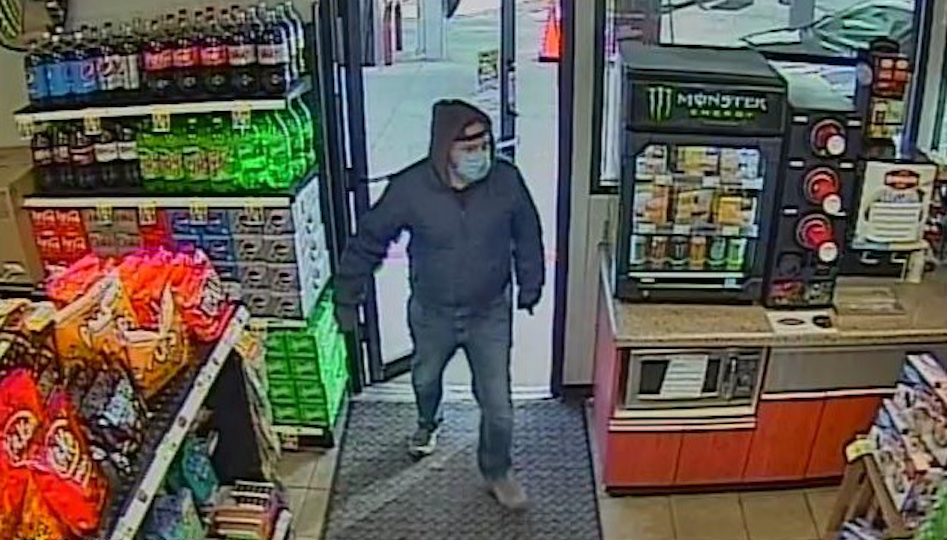 Wichita, KANSAS – According to the Wichita Police Department, the unidentified individual is reportedly suspected of a robbery that occurred in the 10300 block of W 13th Street North on March 20th.
WPD officials believe the same suspect robbed the same location two additional times, displaying a firearm in one incident.
The unidentified male suspect is approximately 5'3″-5'5″ tall and 145 pounds.
He has red wavy hair and a short red beard, freckles, and blue eyes.
He wore a navy blue puffer lightweight jacket, police said.
In each robbery, he has worn a blue and white medical mask.
He's believed to be driving a black SUV with a 60 day tag.
Please call the Crime Stoppers at 316-267-2111 if you have any information about the suspect.