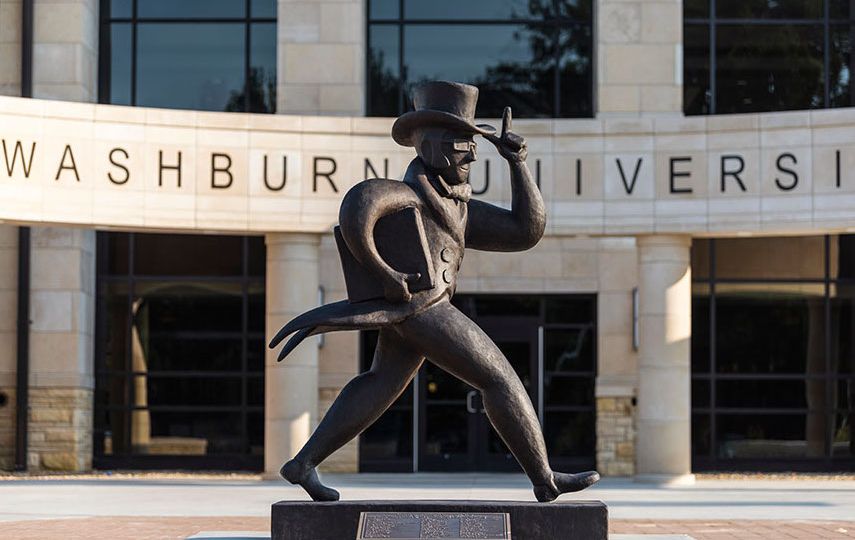 TOPEKA – According to the statement, the new veterans memorial will replace and expand on the existing monument near Morgan Hall.
Officials say that the new memorial will feature a bronze fallen soldier sculpture telling the story of Washburn University's military veterans and a seven-foot-tall black granite stone with all 47 names of those who served and died in Vietnam.
It will be joined by seven more stones that commemorate the U.S. military's six branches and one for the nurses who served in war.
The site will also feature three flagpoles flying the American, Kansas, and POW/MIA flags.
The existing plaque at the site on campus will be retired to Topeka Cemetery.
More information here.