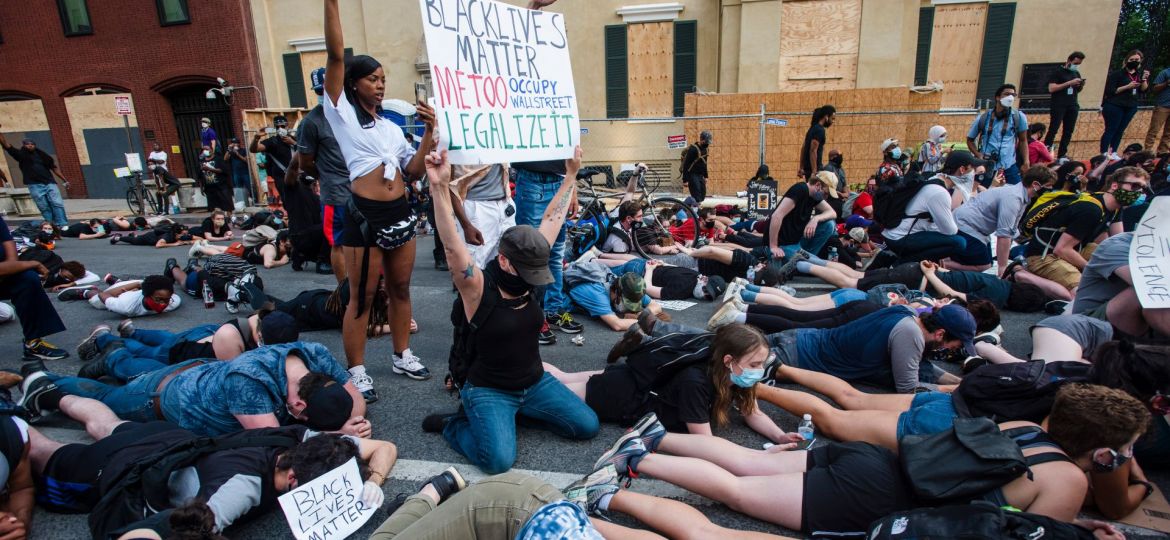 LAWRENCE, Kan. – Video tweeted by a newspaper reporter in Lawrence, Kansas, appears to show a car driving through a barricade erected during protests Monday.
The video, which was taken by Lawrence Journal-World reporter Mackenzie Clark, captured ongoing protests in downtown Lawrence.
The Lawrence Police Department and Douglas County Sheriff's Office said in a release posted about 30 minutes after the incident that they were asking citizens to move from Massachusetts Street to another location so that "the road can reopen for travel and commerce."
"We acknowledge and appreciate the right of our citizens to assemble peacefully," a police spokesperson said in the statement. "However, we are asking those individuals currently on Massachusetts Street to do do in a safer location out of the roadway."
Lawrence police also announced that protesters who actively refuse to relocate will be cited and arrested.