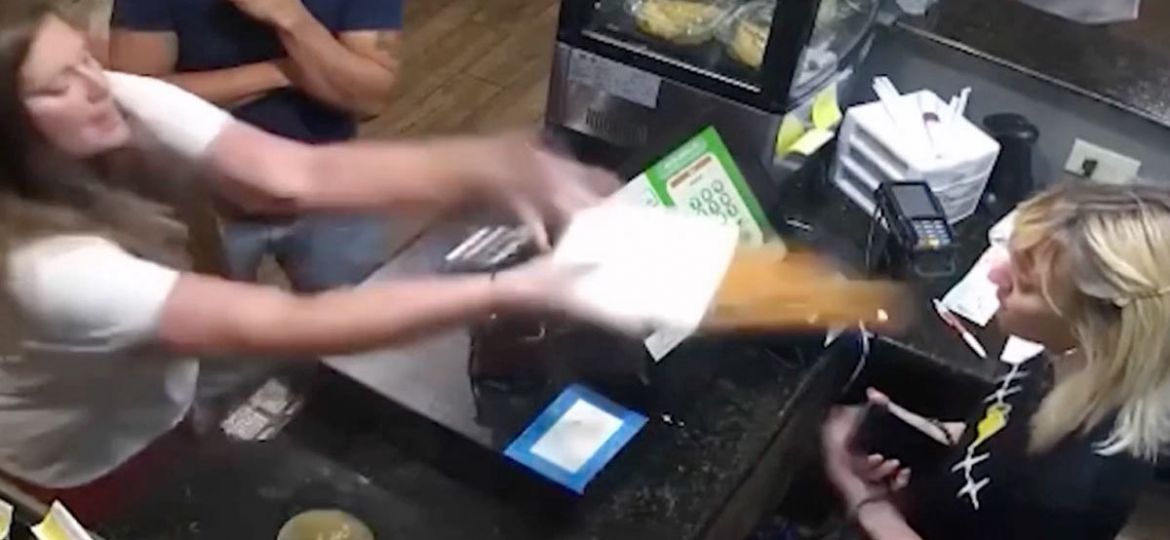 An extremely unhappy customer's appalling behavior was caught on camera Sunday and is now being investigated by police. The manager of Sol de Jalisco in Texas said she first encountered the frustrated customer via the phone, but then the woman showed up at the restaurant, and that's when things got out of hand.
"I said, 'Ma'am, I can still help you.' I just ask you, you do not talk to me that way. She literally just grabbed the cup and just threw it right at me in that moment."
The incident occurred Sunday after a woman arrived home with a to-go order from Sol de Jalisco.
She contacted the restaurant to complain that the soup she ordered was so hot it melted the plastic lid. The woman, who was cursing, demanded to speak with a manager, Janelle Browland, . At the time she was already speaking with Browland. But when the woman continued to curse, Browland hung up.
The customer called back a few minutes later and was placed on hold while Browland helped a customer at the restaurant. When Browland returned to the phone, the woman was gone.
"A few minutes later, that's when my host came and got me and said, 'There's this lady here talking about her to-go order,'" Browland said. "And I just thought to myself, 'Okay, here we go.'"
Having dealt with plenty of unhappy customers before, she was certain she could handle whatever this woman was going to throw at her.
But little did she know that she was literally going to throw hot soup at her.
Browland told the customer she would help her as long as she stopped cursing, but the woman wouldn't listen. Instead she took the lid off the soup and tossed its contents in Browland's face. Thankfully, the soup wasn't as hot as when it was served, but as it was menudo, a traditionally spicy soup, the spices burned the manager's eyes and gave her two separate bloody noses. The woman has been banned from the restaurant and charges are being filed.