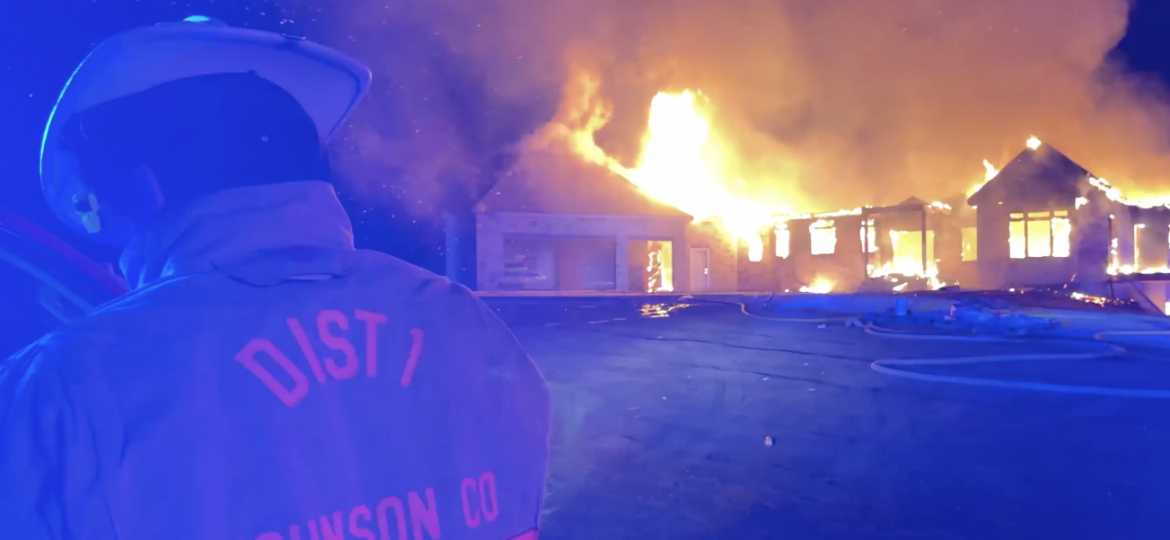 Spring Hill, KANSAS – According to the Johnson County Fire District, this unfortunate incident occurred right after 9 p.m. Thursday.
It happened in the 18000 block of West 207th Street.
Johnson County firefighters responded to a report of a house fire.
The responding crews discovered that the fire took place at a home that was under construction.
Unfortunately, the house collapsed from the severity of the fire.
No one was injured in this incident. 
The cause of fire remains under investigation.
This is a developing story and it will be updated as new information become available.