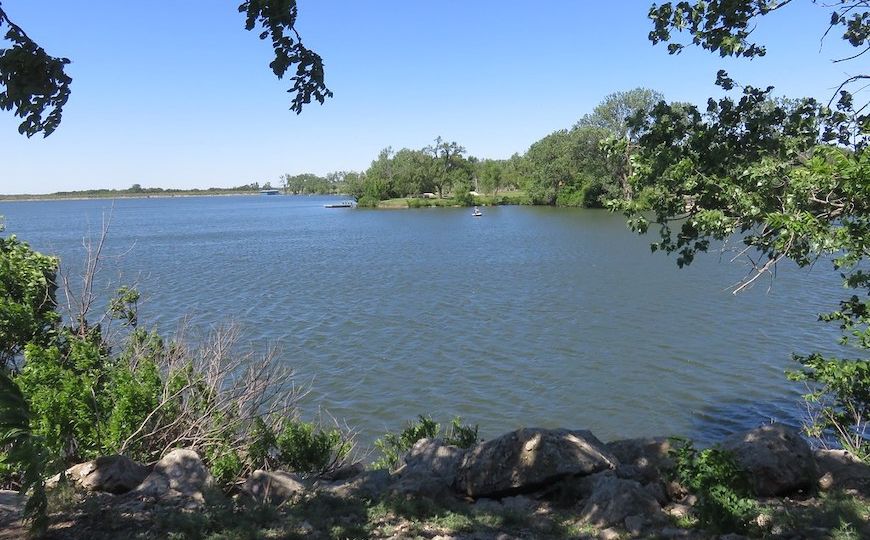 Marion County, KANSAS – According to the state officials, the Marion Reservoir is at a Hazard level due to high toxins and high cell count. 
Authorities are asking the public to avoid Marion Reservoir and is closing all parks, boat ramps and recreation areas on the reservoir until conditions improve to acceptable levels.
A harmful algal bloom may look like foam, scum or paint floating on the water and be colored blue, bright green, brown or red.
Blooms can develop rapidly; if the water appears suspicious or there is decaying algae on the shore, avoid contact and keep dogs away.
 These toxins can be absorbed by ingestion, inhalation of aerosols and even skin contact.
Active Advisories 
Hazard
Marion Reservoir, Marion County
Warning 
Big Eleven Lake, Wyandotte County 

Colwich City Lake, Sedgwick County 

Gathering Pond, Geary County 

Herington City Lake, Dickinson County (Added on June 3)

Jerry Ivey Pond, Saline County 

Lake Shawnee, Shawnee County (Added on June 3)

Marion County Lake, Marion County (Added on June 3)
Watch
Garnett Lake (north), Anderson County (Added on June 3)