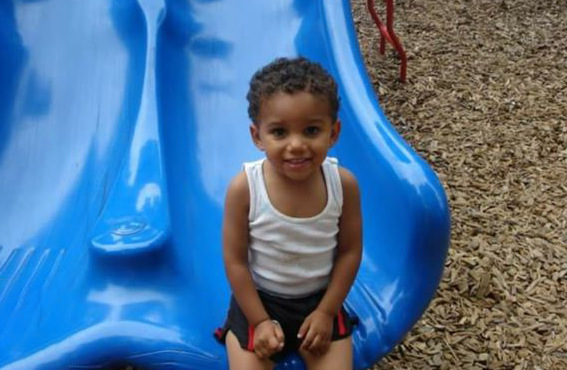 Prosecutors say 32-year-old father is facing life behind bars after pleading guilty to killing his 10-year-old son. 'The 10-year-old victim was subjected to years of sustained extreme abuse and torture before his life was ended in a most brutal and inhumane way.' The 32-year-old defendant on Wednesday pleaded guilty to one count each of murder, rape, and kidnapping in addition to three counts of child endangerment over the December 2019 death of his 10-year-old son.
Prosecutors say that beginning in 2015, when the victim, Takoda Collins,  was only 6-years-old, the victim was subject to various types of abuse, which escalated into extreme torture that ultimately resulted in his death.
In December, 2019, officers responded to a call at their home concerning an unresponsive child. The first responders attempted life-saving procedures and transported the boy to hospital, but he was later pronounced dead. The medical personnel reported that the child had numerous injuries, indicative of being severely beaten.
The coroner performed an autopsy and determined that his cause of death was "blunt force trauma in combination with compressive asphyxia and water submersion." The report also concluded that the child presented numerous injury patters characteristic of being hit with hard objects, multiple fractured ribs, and excessive acute and healing blunt force injuries.
Prosecutors say that the in the last few years, the boy was often stripped naked and locked in filthy attic inside of the home in Ohio where he was raped and beaten mercilessly. The boy was forced to stand bent over and cross-legged for long periods of time and received a beating by McLean if he stopped. Prosecutors say that on the day of his death, the defendant traumatically raped and beat the 10-year-old boy. He is due to be sentenced next month and is facing a minimum sentence of 40 to 51 years in prison and a maximum of a life sentence.
Image Source – Facebook