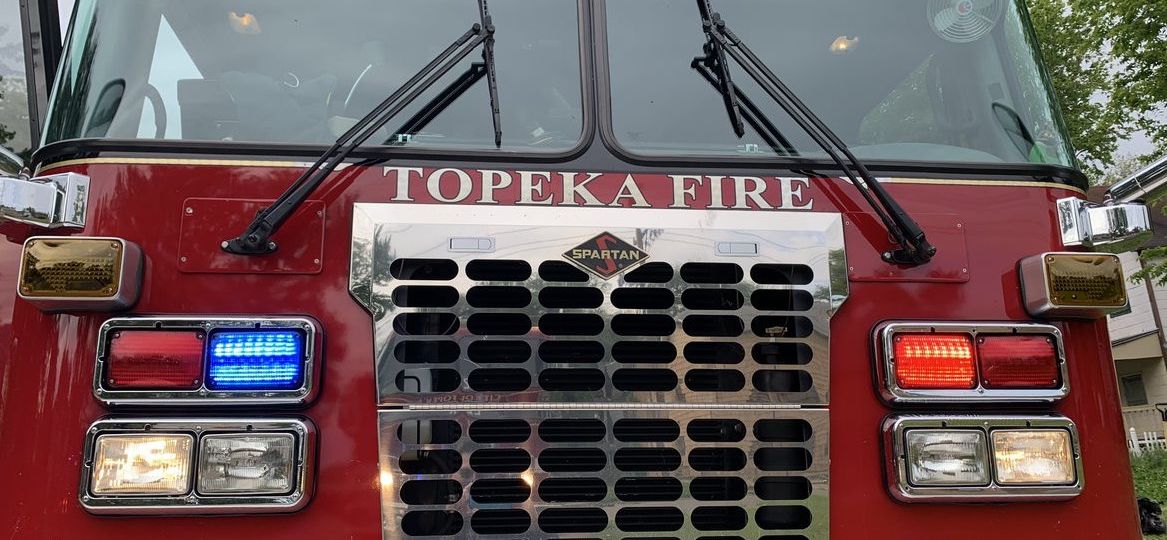 Topeka, KS – Topeka Fire Department officials have reported that this incident occurred around 8:20 p.m. Saturday.
It happened at a family residence at  307 S.W. Harrison Street in Topeka.
TFD crews responded to a house fire.
When the Topeka Fire Department crews arrived on scene, they found flames showing from a second-story window of a two-story home.
The TFD crews quickly contained and extinguished the flames. 
They say no one was injured in this incident.
No working smoke detectors were located within the structure.
This is a developing story and it will be updated as new information become available.