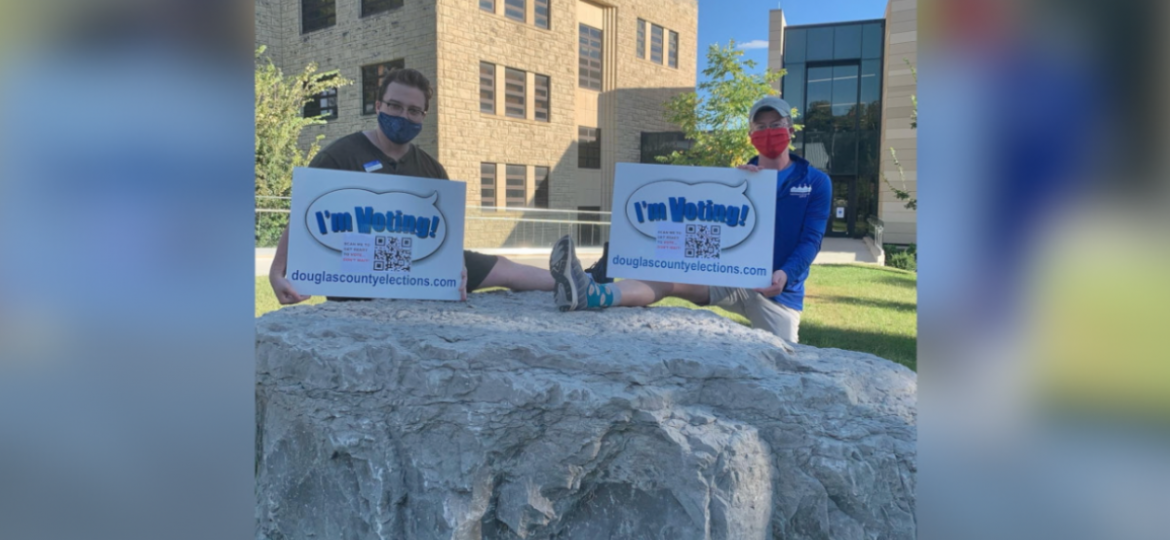 LAWRENCE, Kan. — Student government leaders at the University of Kansas are pushing the university to cancel classes on Election Day to encourage students to get engaged in the civic process.
A Student Senate on campus passes a resolution last week encouraging the university to cancel classes on on Nov. 3.
That resolution was endorsed by a University Senate, which includes more than 60 students, faculty and staff.
According to the University Senate President, Sanjay Mishra, more than two-third of the senate voted and a majority voted to endorse the resolution.
"We've shown that the majority of people on campus; the people that matter, students and faculty, the people that drive KU, they are in support of this," Logan Stenseng with the Student Senate said.
Barbara Bichelmeyer, Provost and Executive Vice Chancellor, responded to the resolution with an email explaining the University's reasoning for denying the request to cancel classes. It reads in part:
"We understand and appreciate the motivation behind the proposal, including the desire to reduce potential stress related to students' voting logistics and decisions, as well as the mental and emotional challenges of this particular semester. As individuals and as leaders of the university, we recognize these are unique times, and we do encourage all citizens to participate in the voting process. While we fully endorse the importance of voting and the rights of citizens to participate in the process, we are unable to support cancelling classes on Election Day."
The response went on to say across-the-board cancellation of classes would interfere with the ability to deliver instruction to thousands of students during an already tightly compacted semester.
Bichelmeyer also stated using a day off to vote would only benefit those students registered to vote in Kansas or the KC Metro. She laid out a list of opportunities for students to vote early, including absentee and by mail.
KU Student body President, Apramay Mishra, said students have reached out to the Kansas Board of Regents with their proposal hoping the board will encourage universities to take action to increase civic engagement on election day.
Mishra said students drew inspiration for the proposal by looking at mission statements for the Kansas Board of Regents "Building a Future" plan.
"In their plan they noted how colleges are essential in fostering a deeper level of civic engagement," Mishra said. "They're telling us we want to develop you into good citizens and to become good participating members of this citizenry in the democracy so we thought this was one step we could take to fulfill that desire."
Stenseng said student leaders believe the university could and should make the calendar alteration.
"We could do this, if we truly believed in it and if we recognized the value that it would bring to our students," Stenseng said.
Students also say the day off could be used as much-needed mental health day for students who won't be able to vote.