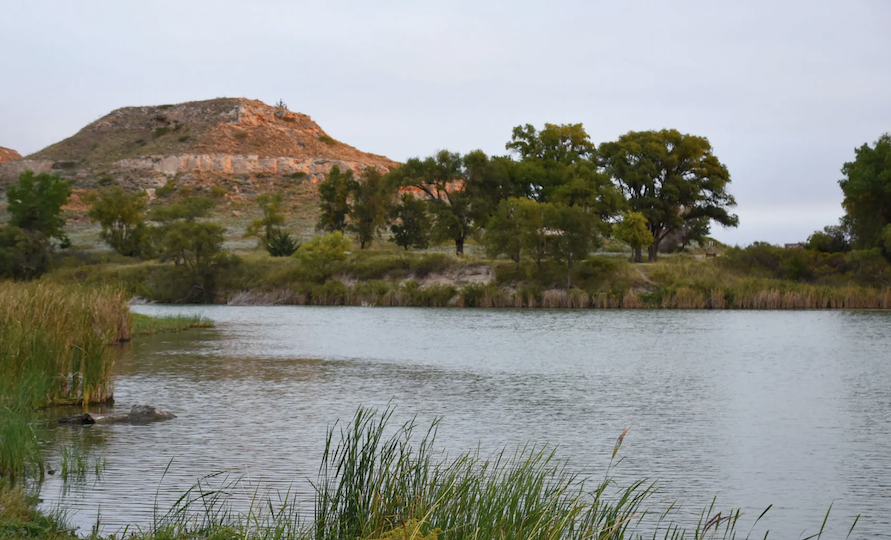 Scott County, KANSAS – According to the statement, a warning status indicates that conditions are unsafe for human and pet exposure.  Dear Kansans, any contact with the waterbody should be avoided. Officials also said that when a warning is issued, they recommend the following precautions be taken:
Lake water is not safe to drink for pets or livestock.  

Lake water, regardless of blue-green algae status, should never be consumed by humans. 

Water contact should be avoided.  

Fish may be eaten if they are rinsed with clean water and only the fillet portion is consumed, while all other parts are discarded.   

Do not allow pets to eat dried algae.  

If lake water contacts skin, wash with clean water as soon as possible.  

Avoid areas of visible algae accumulation.  
Warning
Colwich City Lake, Sedgwick County 

Crystal Lake, Anderson County (Added on June 30)

Ford County Lake, Ford County

Garnett Lake (north), Anderson County 

Jerry Ivey Pond, Saline County 

Lake Scott State Park, Scott County (Added on June 30)

Marion Reservoir, Marion County (Elevated on June 30)

Milford Lake Zone C, Geary and Clay County 

Norton Lake, Norton County (Elevated on July 1) 

Parsons Lake, Neosho County (Added on June 30)

Riggs Park Lake, Sedgwick County (Added on June 30)




 


Watch

Gathering Pond, Geary County 

Lake Shawnee, Shawnee County (Lowered on June 30)

Melvern Lake, Osage County (Added on June 30)

Milford Lake Zone B, Geary County 

Pomona Lake, Osage County (Added on June 30)