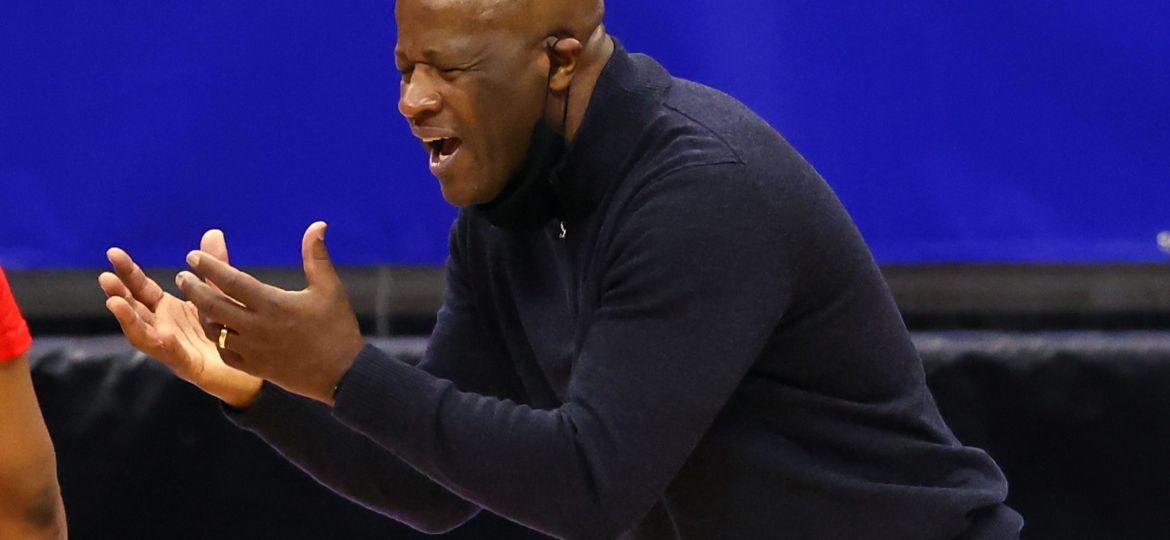 LAWRENCE, Kan. – The Johnnies were the first program of his final six schools to offer him but three months ago Kansas head coach Bill Self came in and swooped the Blair Academy (N.J.) standout off his feet and into Lawrence, Kansas.
Cuffe Jr. made his announcement at the Gauchos Gym in the Bronx, New York on Saturday night, picking the Jayhawks over the Red Storm, Kansas State, Pittsburgh, Georgia, and Texas A&M.
The father of the 6-foot-2 shooting guard, Kyle Cuffe Sr., played for the Johnnies from 2000-04, pinning Cuffe Jr. as an important legacy recruit who could help turn the misfortunes of the Red Storm's program.
Kyle Cuffe Jr. is ranked as a four-star prospect and the No. 109 prospect, No. 15 shooting guard, and No. 4 player in the state of New Jersey in the Class of 2022, according to the 247 Sports Composite Rankings.
However, there is serious consideration that Cuffe Jr. will make the jump from the Class of 2022 to 2021 and join the Jayhawks next season.
Ironically, former St. John's head coach Norm Roberts was the lead recruiter for the Jayhawks in landing Kyle Cuffe Jr.
St. John's basketball still has holding Class of 2021 recruiting class
Should Kyle Cuffe Jr. make the jump to the Class of 2021, the Johnnies will not feel as bad about missing out on a legacy target.
Head coach Mike Anderson has put together a recruiting class comprised of Long Island Lutheran prospects Rafael Pinzon and Drissa Traore while also adding 6-foot-7 power forward O'mar Stanley.
All three players have signed with the Red Storm and the trio combines to form the No. 10 recruiting class in the Big East and No. 59 class in the country, according to 247 Sports.
St. John's has yet to land a commitment from a prospect in the Class of 2022 while Kansas also has three players committed in the Class of 2021 and Kyle Cuffe Jr. is the first commit in the Class of 2022 for the Jayhawks.