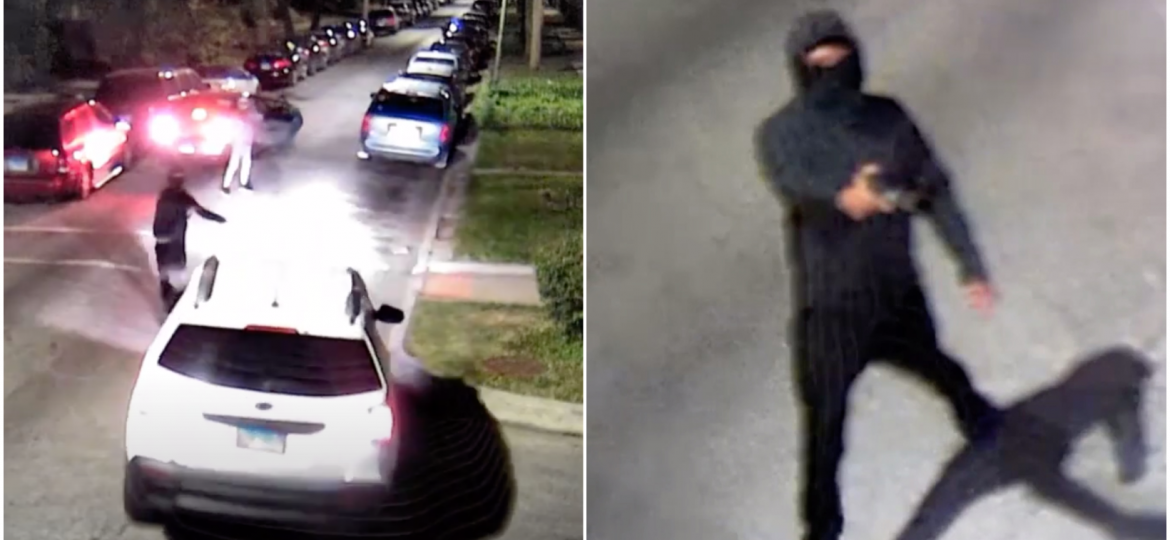 According to the police officials, the 70-year-old woman was sitting in her vehicle around 4:20 a.m. Monday waiting for the grocery store where she worked to open when the two men in hoodies walked up to her and opened fire, video released by the authorities shows. 
The shot woman then hit the pedal and crashed into a street sign, where the two men caught up with her and shot her multiple times.
Her name is Yvonne Ruzich  and she is a retired city sanitation worker. Unfortunately, she was pronounced dead at a local hospital.
Authorities are investigating this case and still haven't determined a motive for the deadly early-morning attack and are asking the public to help track down the suspects.
This is a developing story and it will be updated as new information become available.
Image Source – YouTube Video