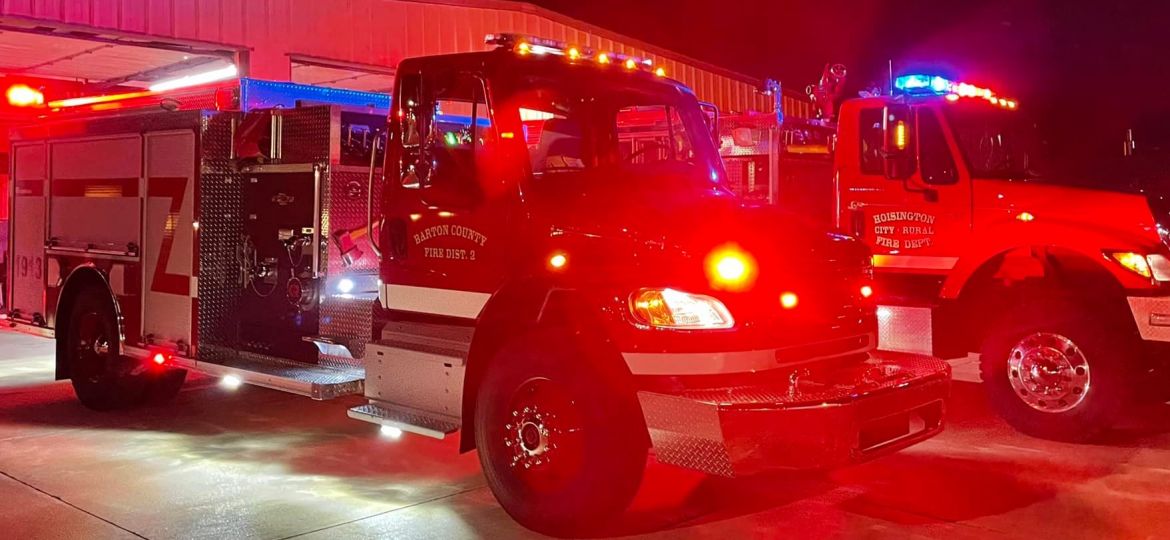 Barton County, KANSAS – According to the Barton County Fire District, this unfortunate incident occurred right before 8 p.m. Tuesday.
It happened on East Third Street in Hoisington.
The responding crews saw heavy smoke and fire coming from the one story house.  
The responding firefighters gained access and during the knockdown of the fire a search was conducted and a male was discovered diseased within the living area.
The structure suffered heavy damage and contents are a total loss.
Firefighters we're on scene approximately 2 hours.
The fire is under investigation by the State Fire Marshalls Office.
The fire department was assisted by Hoisington police and EMS, City Utilities, Kansas Gas Service, Barton Co Sheriffs Dept. , and the Kansas State Fire Marshalls Office.