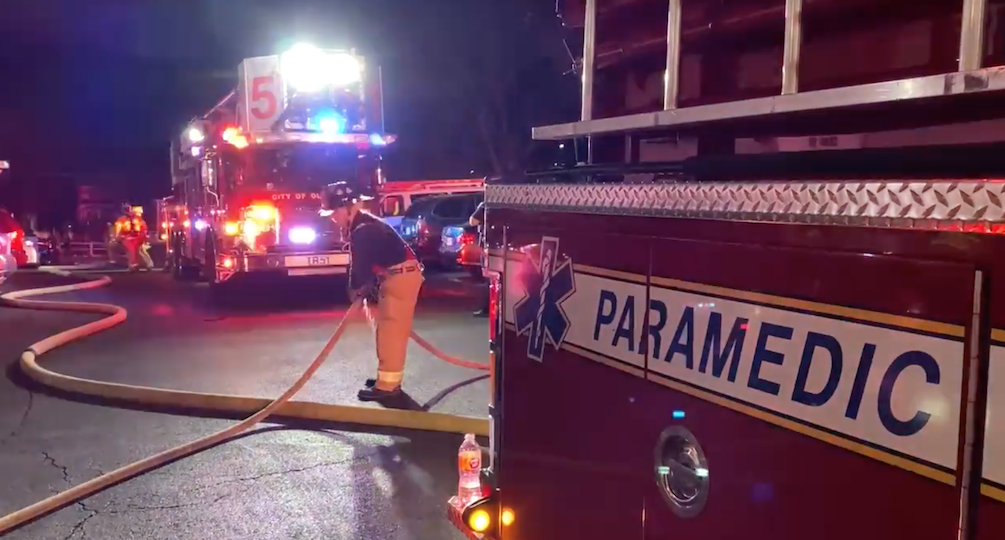 Olathe, KANSAS – According to the Olathe Fire Department, this unfortunate incident occurred around 4:07 a.m. early Sunday morning.
It happened at Cedar and Water Streets.
Olathe Fire Department crews responded to a report of a residential structure fire.
The responding crews reportedly used ladders and rescued 2 adults and 2 children from a fire in a 3-story apartment building.
They were able to quickly extinguish the blaze.
No one was injured in this incident, officials said.
One couple was displaced as a result of the fire.
Damage was moderate, OFD officials said.
The cause of the fire remains under investigation.
This is a developing story and it will be updated as new information become available.