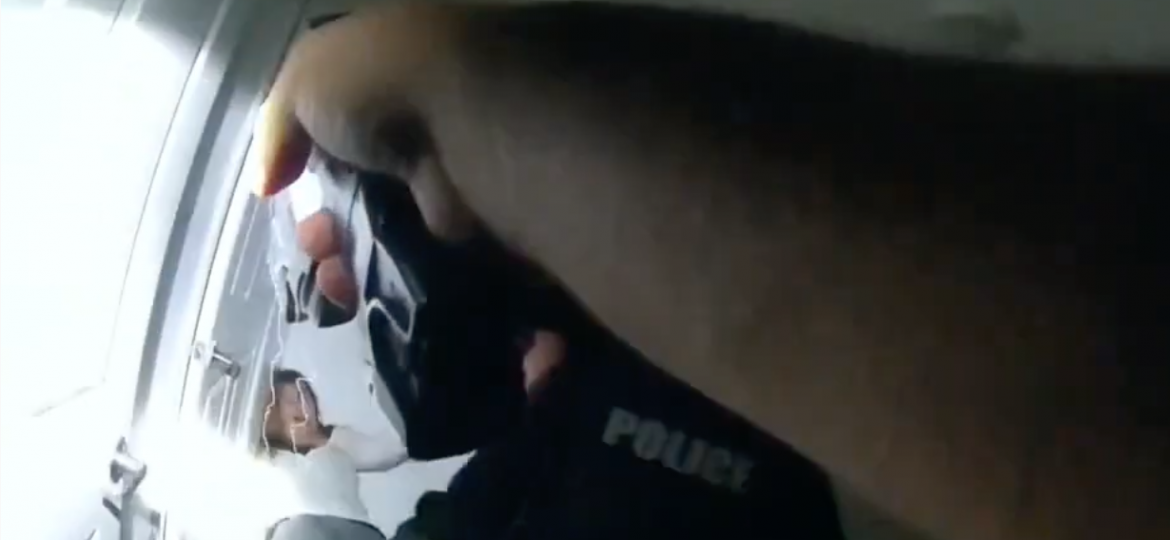 According the federal lawsuit, three officers broke into the home of the woman, held her at gunpoint and tased her while she stood unarmed. Authorities say the officers knew the woman was mentally ill. Authorities say the lawsuit was filed last week by the father and legal caretaker for his daughter, who lives with schizophrenia. She was the woman who was tased.
According to the federal lawsuit, officers Jeffrey Overton, Matthew Ortiz, and Natalia Lomahoema violated Memory Burns' Fourth Amendment rights by unlawfully entering her apartment, falsely imprisoning her, and using unjustifiably excessive force against her in a manner that amounted to assault and battery.
This incident occurred around 11:30 p.m. on Sept. 25, 2020. Officers responded to a call from one of the woman's neighbors about loud noises. The responding officers knocked on the door but no one answered. One of the officers went to the back of the residence and saw that the door was closed but turned the knob and determined that it was unlocked. According to the federal lawsuit, the responding officers saw and heard nothing to indicate that a crime had been committed or was being committed.
Trooper with the Arizona Department of Public Safety approached the officers and told them that the resident, Burns, is mentally ill. He told the officers that the woman frequently had arguments with herself in which she used a voice that sounded like a male voice.
After speaking with the neighbor who called 911, Overton ordered Ortiz and Lomahoema to enter Burns' home. They didn't have a warrant and there was no indication of criminal activity, according to the lawsuit. The officers opened her bedroom door and pointed their guns at Burns.
According to the lawsuit, Burns was unarmed, did not make any threats, and did not move toward the officers during the interaction. Officers Overton tased Burns and she fell to the ground screaming: 'You're killing me!' and asked the officers, 'Why are you killing me?' The officers then said, "You're under arrest for obstructing." The lawsuit was filed last week in the U.S. District Court in Arizona by Lewis Williams, Burns' father and legal caretaker.