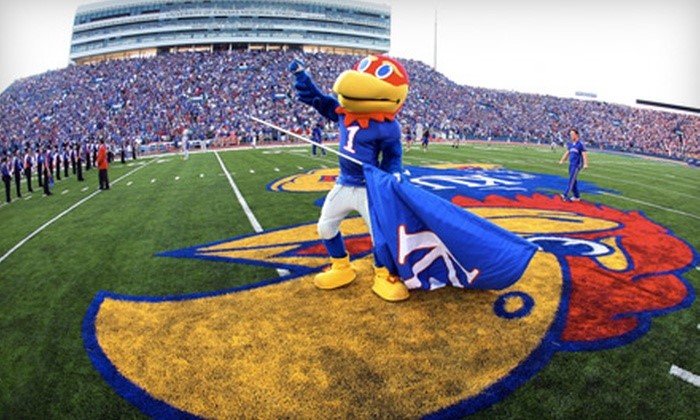 LAWRENCE, Kan. – Kansas football coach Les Miles and his staff are poised to get much of their Class of 2021 recruiting work completed when the early signing period commences Wednesday.
Of the 21 players — all of whom are high school seniors — who committed to join the Jayhawks next year, more than half have made it known that they intend to sign this week instead of delaying the process into February.
The following recruits all announced via Twitter at various points during recent weeks their plans to sign on Wednesday and officially become Jayhawks:
• Devin Neal, Lawrence High RB
• Andrew Simpson, California LB
• Majik Rector, Texas WR
• Kelan Robinson, Texas WR
• Mason Brotherton, Arkansas TE
• Devonte Wilson, Florida DB
• D'Marion Alexander, Texas LB
• James Wright, South Carolina S
• Tanaka Scott, Alabama WR
• Corey Robinson II, Georgia OT
• De'Kedrick Sterns, Texas OT
• Deldrick Withers, Arkansas DE
• Larson Workman, Texas OL
• Jayson Gilliom, Georgia DB
Additionally, Indiana quarterback Ben Easters told Jon Kirby of Jayhawk Slant recently he aims to sign on Wednesday — and enroll at KU next semester. Florida defensive back Omar "O.J." Burroughs also informed Kirby he will graduate from high school early in order to join the program in January for the spring semester.
It's plausible that KU's coaching staff will be able to secure signings from other members of the class this week, too.
Ahead of the opening of the three-day early signing period, Rivals had KU's 2021 recruiting class ranked 45th in the country and fifth in the Big 12. However, those numbers are subject to change by the time the recruiting cycle totally wraps up in February. As of Tuesday, KU had 21 players in its class, helping its Rivals ranking. That number was tops in the Big 12, where six teams currently have 17 or fewer commitments in place.
At 247 Sports, KU's 2021 recruiting class ranked 54th in the country and eighth in the Big 12 hours ahead of the early signing period.
Local running back Neal, coming off a monster season at Lawrence High, headlines the class. At 5-foot-11 and roughly 205 pounds, Neal ran for 1,370 yards and 20 touchdowns as a senior for the Lions.
Miles and his staff brought in high school seniors exclusively in KU's 2020 recruiting class. The Jayhawks (0-9 overall, 0-8 Big 12) played 27 true freshmen at some point this year and 11 of them started at least one game.
KU football Class of 2021 commitments
(Rivals rankings)
• Majik Rector — 3-star Texas prep WR
• Ben Easters — 3-star Indiana prep QB
• Kelan Robinson — 3-star Texas prep WR
• Devin Neal — 3-star Lawrence prep RB
• Mason Brotherton — 3-star Arkansas prep TE
• De'Kedrick Sterns — 3-star Texas prep OL
• Andrew Simpson — 3-star California prep LB
• Trey Staley — 3-star Georgia prep LB
• Omar Burroughs — 3-star Florida prep DB
• Devonte Wilson — 3-star Florida prep DB
• Kameron Grays — 3-star Alabama prep DB
• D'Marion Alexander — 3-star Texas prep LB
• Tommy Dunn Jr. — 3-star Texas prep DL
• Shad Dabney — 3-star Georgia prep DB
• James Wright — 3-star South Carolina DB
• Tanaka Scott Jr. — 3-star Alabama WR
• Garfield Lawrence — 3-star Texas DE
• Corey Robinson II — 3-star Georgia OT
• Deldrick Withers — 2-star Arkansas prep DE
• Larson Workman — 2-star Texas prep OL
• Jayson Gilliom — 2-star Georgia prep DB