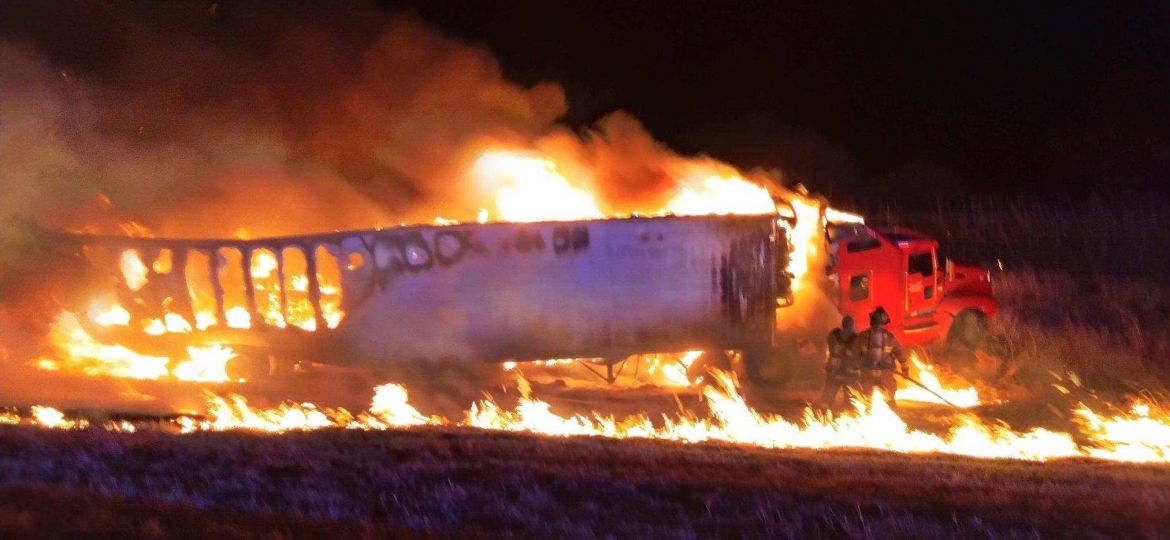 Harvey County, KANSAS – According to the statement, this incident occurred on Saturday.
The Newton Fire/EMS crews were assisting Walton Fire District with an accident that resulted in this tractor-trailer fire.
Officials said the tractor-trailer was carrying a load of cheese.
Extensive overhaul was required, including KDOT responding with a high-loader to spread the cheese in the ditch.
Several people were treated on scene, officials said.
The reportedly declined EMS transport to the hospital.
This is a developing story and it will be updated as new information become available.