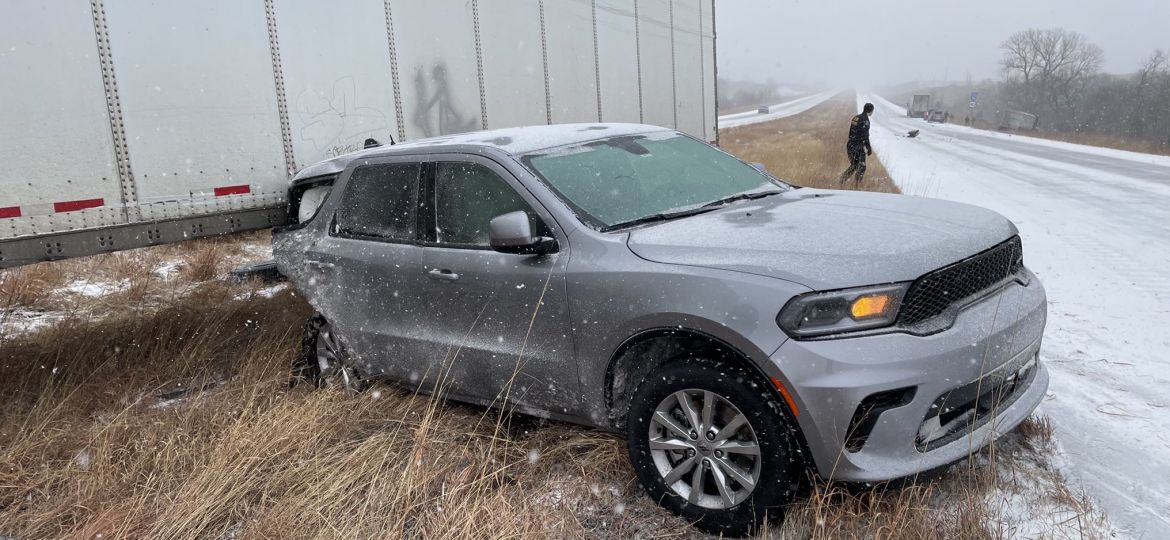 Shawnee County, KANSAS – According to the KHP officials, this incident occurred on I-70 near the West Union exit.
Officials said that both vehicle ended up in the ditch with the Kansas Highway Patrol SUV's backside destroyed.
I-70 was closed for a few hours as drivers were directed toward Rossville to get around.
The Kansas Highway Patrol released the following statement:
"The roads are treacherous, icy & snowpacked! We want you & your families to stay safe.
This is our Trooper's vehicle after he was struck by a semi! Thankfully he is okay!
We urge you to stay home. If you must be out then #SlowDown & don't over drive your skills in snow & ice."
This story will be updated as new information become available.