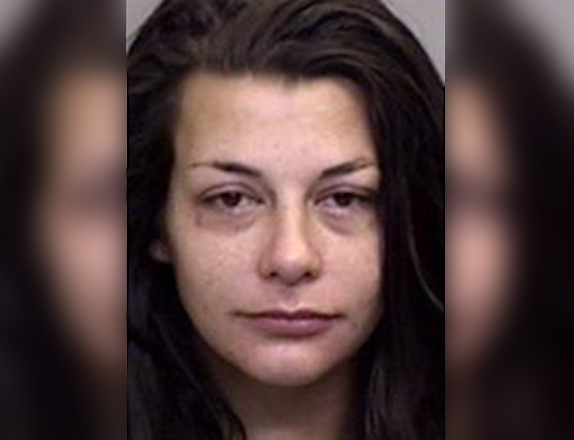 According to the court documents, the 31-year-old mother was convicted of killing her newborn baby girl who died after overdosing on meth that was ingested through her mother's breast milk. The woman appeared before Superior Court Judge Dolan on Tuesday and pleaded guilty to voluntary manslaughter in connection with the death of her 1-month-old daughter who died late last year of methamphetamine toxicity.
Prior to reaching an agreement with prosecutors, the woman from California was facing multiple felony charges that included child cruelty and willful harm resulting in death. Her name is Heather Allison Marsh-Haas and in December 2020, she brought her newborn daughter to the emergency room after the infant lost consciousness and appeared unresponsive.
Prosecutors say that the medical personnel attempted life-saving procedures to resuscitate the child but were ultimately unsuccessful and the infant was pronounced dead. In accordance with state law following the death of a child, hospital staff contacted the Sheriff's Office who were dispatched to the scene.
Authorities say that subsequent toxicology tests of that sample revealed the presence of methamphetamine in the defendant's drawn blood. The little girl died as a result of methamphetamine toxicity and the lethal source of the child's methamphetamine was from the mother having recently ingested drugs that she then passed through to the child in her breast milk.
Deputies arrested the mother on Aug. 26 with bond set at $210,000. As part of her plea agreement, the defendant stipulated to a presumptive sentence of 6 years in state prison. Judge Dolan agreed to impose the stipulated sentence at a formal sentencing hearing currently scheduled for Oct. 8. This story will be updated as new information become available.