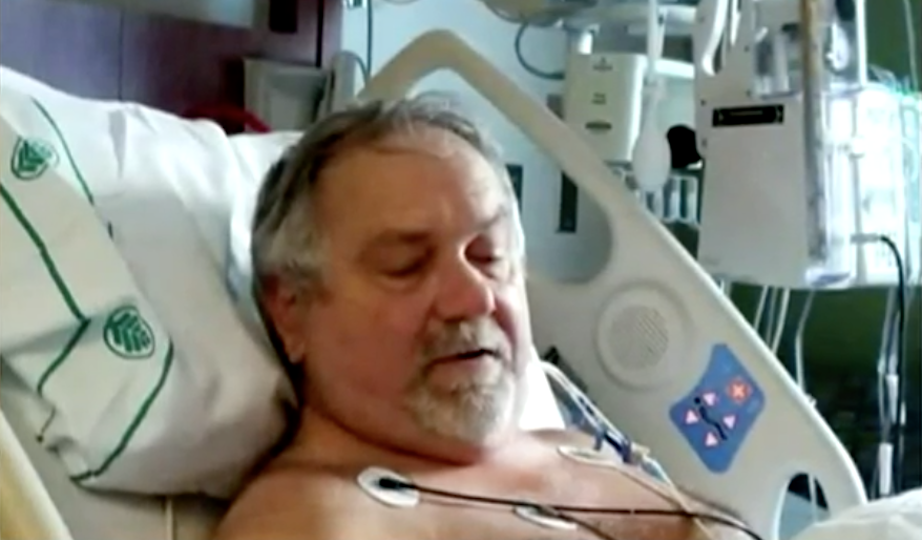 This unfortunate man thought his health was turning around and "it felt like a whole new body" after he went through the life-saving procedure and received the organ from his wife. Unfortunately, he then lost it on the way home from the hospital. His family hopes that the right person will hear their story and help the man.
The man from North Carolina, Nick Deal, was reportedly diagnosed with chronic kidney disease two years ago. His wife, Donna, told FOX19 that she couldn't stand by and watch her husband, who always lived life to the fullest, struggle through the symptoms.
So, the doctors reportedly tested the woman and it turned out she was the perfect match.
Both were rushed into surgery on Feb. 9 and Nick reportedly took to his wife's kidney.
Nick Deal reportedly said: "It's just a burden lifted off my shoulders. Now I was going to get to live. My hands didn't hurt, my feet didn't hurt. I had a little bit of energy again. It felt like a whole new body."
His wife was reportedly discharged after a couple of days. Nick was supposed to meet her at home on Feb. 14. Unfortunately, as he traveled down the highway later that morning, he got into a crash, per reports.
His niece was reportedly driving her uncle home when another driver hit their side, and an armored truck slammed into them from behind.
The unfortunate man was then airlifted to a hospital where two teams of surgeons were waiting to try to save his new organ.
Donna Deal reportedly said: "Knowing that when he woke up, it would probably be me telling him that the kidney didn't make it. You know, there's nothing else they could do. Now I have one kidney and I can't help him again."
No, Nick has one kidney and it's functioning at just 8%, the doctors said. His family hopes that the right person will hear their story and help Nick.
A living kidney donor has to be at least 25 years old and in good health, his wife said. If anyone is interested in becoming a living donor can contact the living donor program.