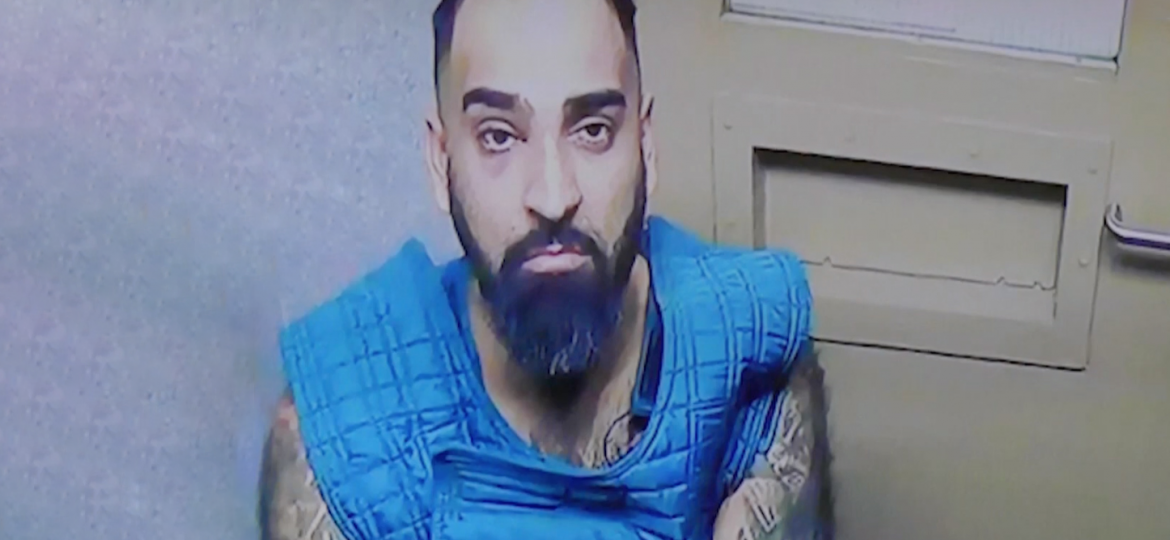 According to the police officials, the 32-year-old suspect kidnapped his girlfriend and tried to kill their 2-month-old baby. Authorities say he did this while out on bail for domestic violence charges. This unfortunate incident occurred around 4:15 a.m. Sunday. The victim reportedly had a no-contact order against the 32-year-old suspect. Police say the suspect allegedly arrived at a convenience store, assaulted and forcibly abducted the female, put her in his vehicle and fled the area.
The responding officers heard a baby crying and yelling from inside the residence in Washington. The victim left her apartment and was bleeding due to a head injury. The suspect, Aarondeep Johal, allegedly remained inside holding their 2-month-old child. He allegedly threatened "to kill the baby with a hammer he was holding."
The suspect then dropped the hammer, but threatened to throw the baby off the balcony. Johal began to squeeze the baby and a crisis entry hostage rescue was deployed to prevent the suspect from killing the baby.
The officers used a Taser stun gun on the suspect and took him into custody. Police say both victims were taken to a hospital for treatment. During his arrest, the suspect reportedly spit on an officer, authorities say. He was also taken to a hospital for complaints of injury and pain.
Johal was indicted on several charges, including second-degree attempted murder, first-degree kidnapping, attempted domestic violence murder, and more. He is scheduled to be arraigned Oct. 22. This is a developing story and it will be updated as new information become available. 
Image Source – YouTube Video