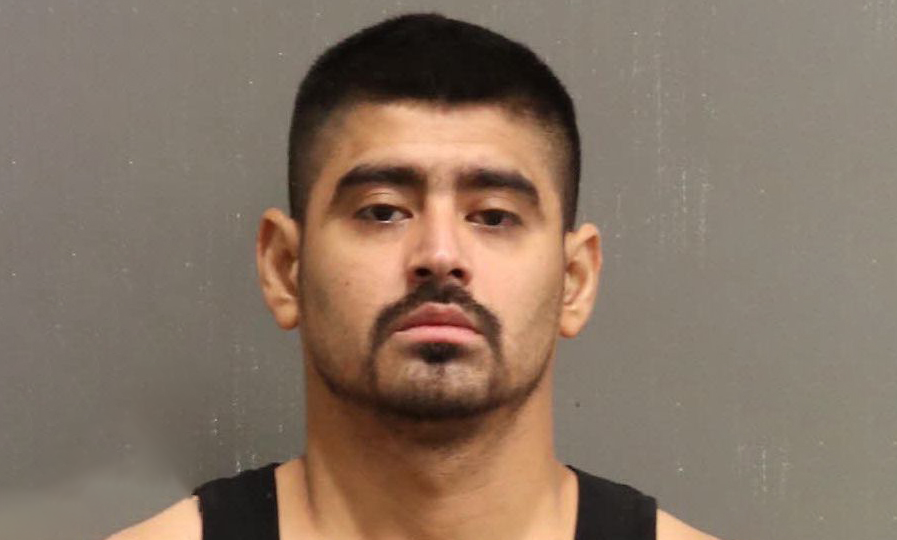 According to the police officials, when the victim walked into to her apartment and prepared for a shower, she saw a naked man. The 28-year-old man allegedly threatened to kill the woman's child if she did not do exactly what he told her. The victim, whose name has not yet been released, told police that she had just returned home from work on Saturday evening and was about to take a shower when she thought she heard a noise coming from the kitchen.
When the woman from Tennessee went to investigate the noise, she found the suspect standing completely naked and holding a knife in the kitchen. The 28-year-old suspect, Oscar Jaimes Aguilar, allegedly told the woman that 'if she disobeyed his commands' or made any attempt to report him to the police that he would murder her child.
The victim took her cell phone and sent a text message to her friend. Her friend called the police and the officers arrived quickly after.
The responding officers found the suspect inside of the woman's bedroom. They also found the alleged weapon, a silver kitchen knife with a black handle. The weapon was recovered near the doorway to the room.
The 28-year-old man was arrested and taken into custody. He allegedly told MNPD investigators that he was able to break into the woman's apartment through her balcony door. He allegedly admitted that he was waiting in the kitchen for the victim to come home, adding that he grabbed a knife for protection in case the woman tried to retaliate against him. Police say the suspect now faces one count each of attempted aggravated rape with a weapon and aggravated burglary.
Image Source – Metro Nashville Police Department