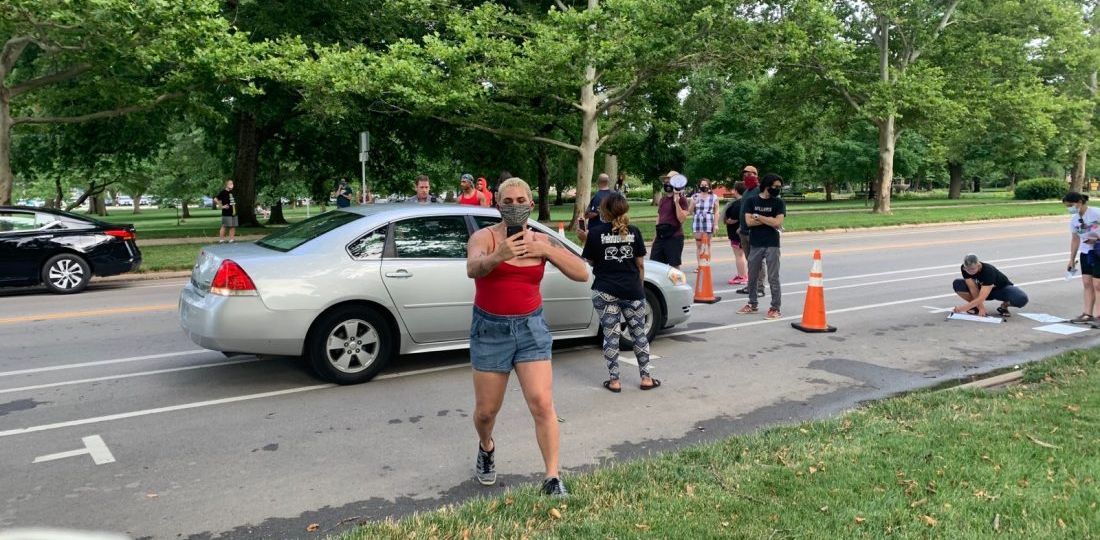 LAWRENCE, Kan. – In a statement to media on Monday, the Lawrence Police Department said officers were investigating two incidents of vehicles driving into crowds of protesters Monday afternoon.
Department spokesman Patrick Compton said via email Tuesday afternoon that no citations had been issued in connection with either incident "as of yet."
Some posts on an online message board — now deleted — purported to be from the driver of a silver SUV that drove through the crowd on Massachusetts Street around 1:45 p.m. Monday. The Journal-World could not confirm the authorship of the posts, which claimed responsibility.
"We are aware of the posts, and are currently investigating this incident," Compton said. "The investigation is ongoing, and we cannot comment any further."
Compton also said the department did not have updates on any investigation of vehicles driving into crowds at the May 31 march against police brutality. As the Journal-World has reported, at least two vehicles drove into large groups of people who were protesting on Massachusetts Street.
In addition, the Journal-World asked Compton to clarify whether a graphic banner and letter denouncing the Black Lives Matter movement that were found on a tree near South Park on Saturday had been hung with permission.
"LPD had no knowledge of the banner prior to it being displayed," Compton wrote. "An individual claiming to be the artist contacted LPD after the fact. We are investigating this incident and cannot comment any further."