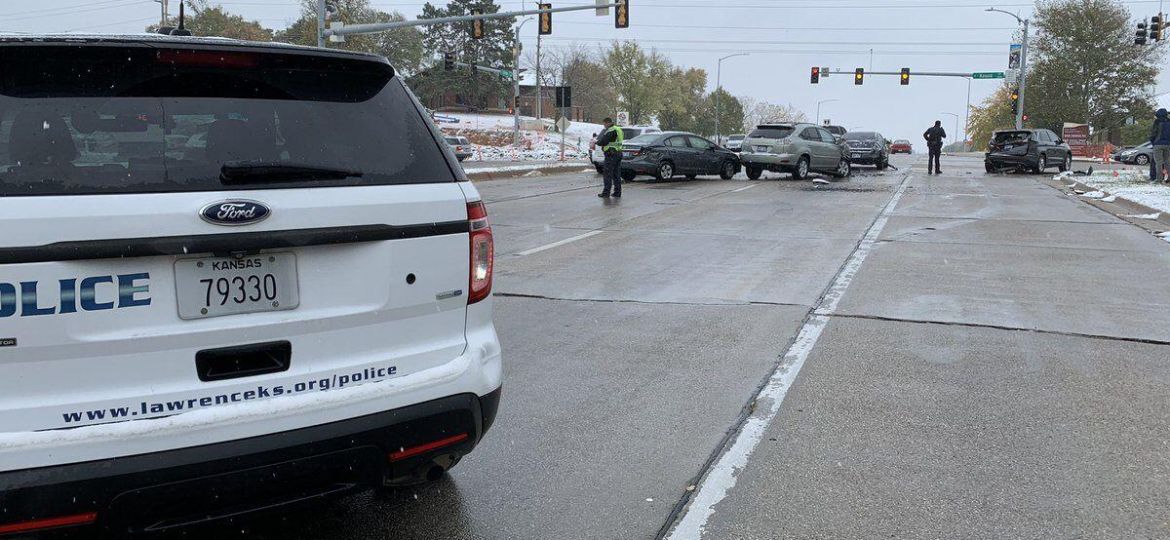 LAWRENCE, Kan. – Clinton Parkway is down to one lane of traffic at the intersection of Clinton and Kasold Drive after an injury accident, Lawrence police tweeted Monday afternoon.
An accident at the intersection of Clinton Parkway and Kasold Drive left only the eastbound lane of Clinton Parkway open as of 12:45 p.m. Monday. Lawrence police ask that drivers avoid the area.
The National Weather Service issued a winter weather advisory Sunday for Lawrence from 4 a.m. Monday to 1 a.m. Tuesday.