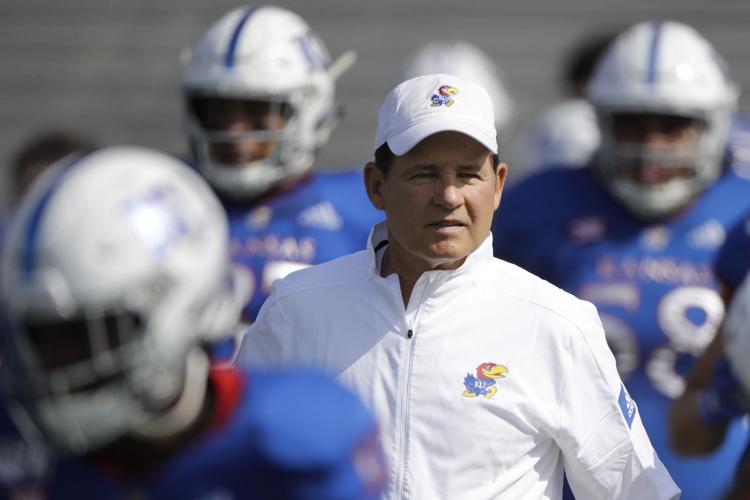 LAWRENCE, Kan. – Fans looking to watch Les Miles' Jayhawk football team open the season in Lawrence won't be able to see the game in person.
Chancellor Douglas A. Girod of the University of Kansas announced Monday that the school is starting fall sports and activities this year without fans in attendance on the advice of the university's Pandemic Medical Advisory Team.
The move affects events like the football program's home opener on September 12 against Coastal Carolina, as well as events at the school's Horejsi Family Volleyball Arena, Rock Chalk Park and Rim Rock Farm facilities.
In a letter announcing the restrictions, Girod admitted this was not the news the school want to share as students return and fans looked for the comeback of sports.
"We know this is disappointing to those of you who planned to be on campus to root for the Jayhawks," he wrote. "Our football, volleyball, soccer and cross country contests will not be the same without you there. But this is the right decision for our community at this time."
Fans will also not be allowed to tailgate on campus ahead of the Coastal Carolina game.
For now, the ban on fans is set to run through September, though Girod noted that officials are continuing to evaluate safety conditions in hopes that the restrictions would not have to run any longer that the month.
The university athletic department will reaching out to fans who have already purchased tickets.