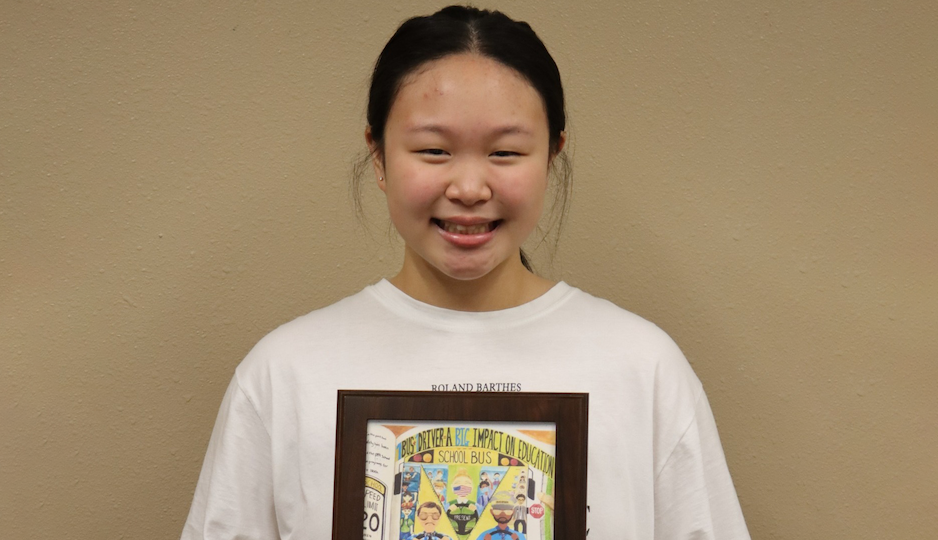 Altamont, KANSAS – According to the state officials, the artwork of Kansas student Jihyeon Han will be used to promote National School Bus Safety Week in October after Han's drawing was named the overall winner of the 2021-2022 National School Bus Safety Poster Contest.
Officials have announced that Han is the first national winner from Kansas.
She will be an eighth-grade student in the fall at Altamont Grade School, Labette County Unified School District 506.
The theme for this year's contest was "1 Bus + 1 Driver = A BIG Impact on Education."
Poster contest judges based their votes on safety impact, originality, artistic quality and visual impact. Han's artwork received the most votes to win first place and overall winner among entries from five divisions.
Posters were submitted to the contest from 15 states.
The American School Bus Council released the following statement:
"Throughout the years, the school bus and driver remain a strong symbol for our education community – a profession that is as important to our education systems as it is honorable.
Han's artwork best depicts the theme, showing that while change is inevitable, it is the school bus and the driver that remain a steady and knowing presence in the lives of so many children. Han showcases that all you need is one driver and one bus to make a big impact on the lives of so many children."