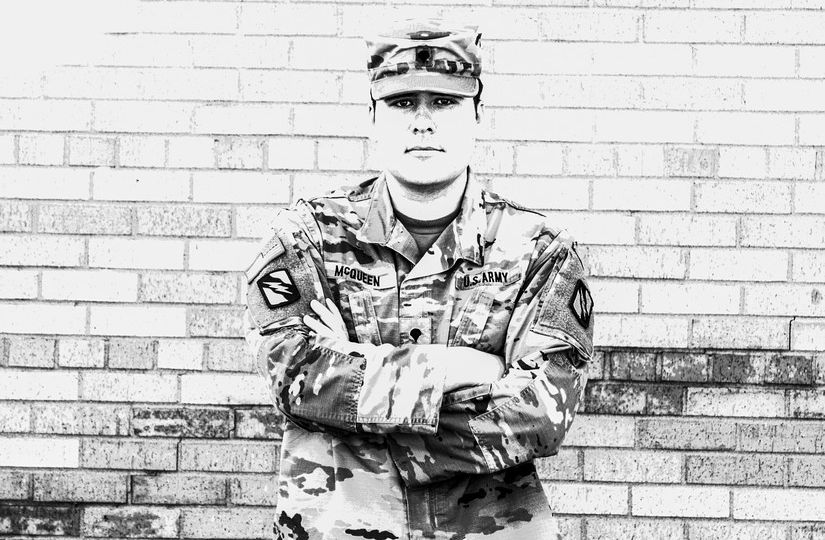 LAWRENCE, Kan.- A group of Kansas National Guard members saved a young girl's life while on a coronavirus mission.
They were heading to Lawrence in a rainstorm when the Department of Defense says Specialist Darin McQueen noticed the girl sitting on the edge of a bridge on K-10 near the Haskell Avenue exit, her feet hanging off the side.
"Seconds after seeing her, we decided to turn around," Staff Sgt. Joshua Thompson said. "I called our commander and told him we were going to be late returning from our mission, giving him the situation report as we pulled up to the bridge."
As Thompson and Sgt. Caleb Grady approached the girl, they noticed she was crying and nudging herself closer to the edge. Thompson began asking her questions to try to keep her calm.
"She wanted to know why we had stopped when so many before us had driven by and yelled for her to jump."
The DOD says Thompson walked toward the girl while Grady went down the side of the incline.
"I climbed down into the ravine and got under her," Grady said. "Every time she would look down, she would see me instead of what she was planning on doing."
Cpl. Ethan Payne called authorities while others in the group directed traffic.
"Thompson reached out his hand to the girl and offered to talk," the DOD said in an article posted last week. "When she accepted his help, he picked her up from the edge of the bridge and carried her to the van, where the other guardsmen sat and spoke with her."
"I tried to talk to her about things she could relate to once she was in the van — tried to keep her mind off what was bothering her," McQueen said.