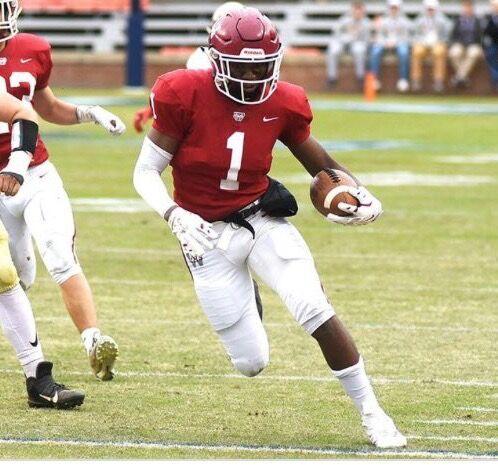 KANSAS – Edwin White, a three-star safety in the class of 2021, has committed to play for Kansas football, he announced via Instagram Live Friday.
White told the Kansan that he chose Kansas because of the Jayhawks' coaching staff and "the opportunity to change the culture to winning."
White, the 6-foot, 196-pound safety from UMS-Wright Preparatory School in Mobile, Alabama, is the No. 75-ranked safety in the class of 2021, according to 247Sports. His commitment comes just three days after de-committing from Tennessee Tuesday.
White also held offers from Arkansas State, Central Michigan, Georgia State, Mississippi State, Ole Miss, South Alabama, UAB and USF, among other schools.
"I'm electric and a leader," White said. "[Kansas football] fans can expect a big change."
White is the 22nd commitment in Kansas' 2021 recruiting class, giving the Jayhawks the nation's No. 51-ranked recruiting class in 2021, according to 247Sports. His commitment also moves Kansas' class from eighth to sixth in the Big 12 recruiting rankings, ahead of Iowa State and Kansas State.
In high school, White collected three state championship rings. White opted out of his senior season, but recorded 87 tackles and nine interceptions during his junior year, according to 247Sports.
"[This class is] good enough to change the program's direction," White said. "We're going to win the Big 12 championship and the national championship."