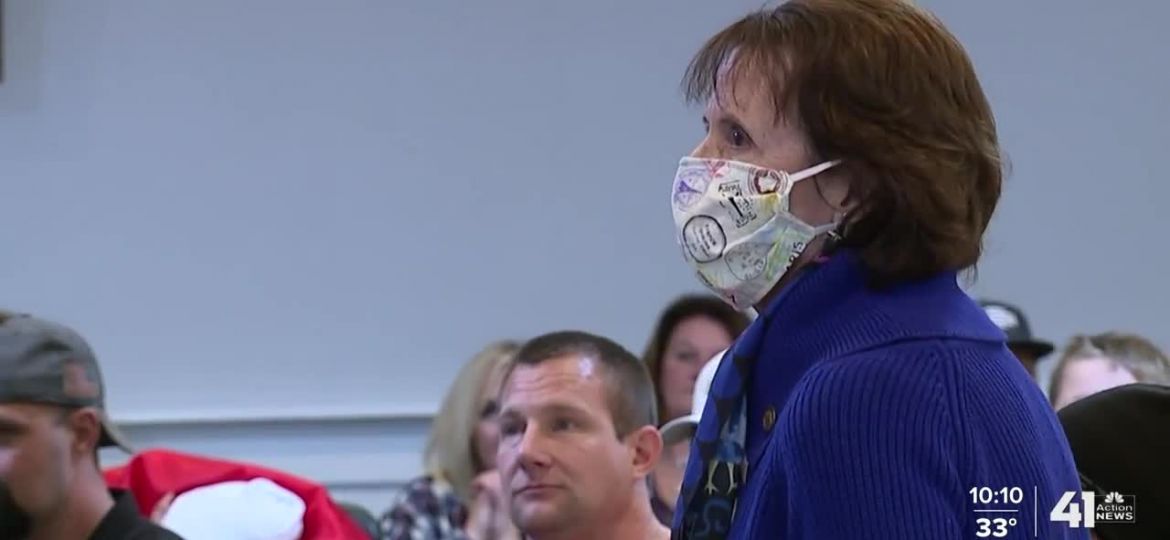 KANSAS— One local veteran was surprised with a service dog Thursday. Sgt. Philip Gosvener served a total of 40 months oversees in the United States Army.
He completed two tours in Afghanistan and two in Iraq. Like many veterans when Gosvener came home, the father-of-three struggled.
"I think I do what a lot go veterans do and I choose to ignore it," Gosvener said.
The local non-profit supports men and women who have either served or are currently serving in the military.
The group donates power mobility scooters and all-terrain wheelchairs to veterans with double amputation. They also raise money to buy and train service animals for veterans, like Gosvener.
Gosvener met his service animal, Lou, for the first time Thursday night during a surprise ceremony at the Overland Park American Legion.
"I do have a lot of anxiety attacks and panic attacks and I definitely think she's going to help out with that," he said.
Each service animal costs between $15,000 and $20,000. The expenses are completely covered by FISH, who name the dogs after veterans.
Gosvener's dog is named after retired first lieutenant Lou Eisenbrandt who joined the army after nursing school and served in Vietnam.
"We just didn't feel welcomed and over the last five or six years that has changed," Eisenbrandt said.