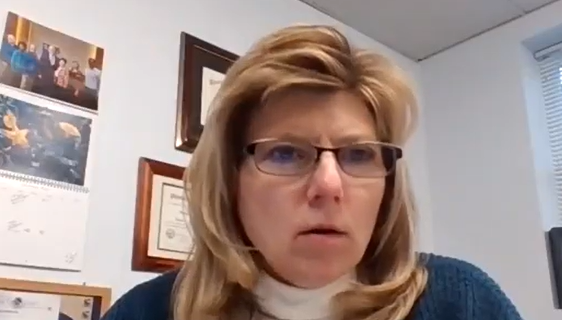 KANSAS – The Kansas Board of Regents wants to align spring break at the six public universities as part of a broader plan to coordinate the annual respite from academic endeavors with the state's public two-year colleges and K-12 public school districts.
The state Board of Regents and the Kansas Board of Education are plowing ahead with a campaign to establish a uniform spring break throughout the Kansas education system starting in 2022. The Board of Regents voted unanimously Wednesday to direct universities to comply, but community colleges and technical colleges in the higher education system are controlled by locally elected boards with jurisdiction over calendar issues. The Board of Regents "strongly encouraged" leaders of the 19 community colleges and six technical colleges to embrace the reform.
The state Board of Education last week voted to recommend — not mandate — the standard spring break dates affirmed by the Board of Regents. However, officials are optimistic local school boards from Abilene to Woodson will eventually adopt a uniform time for spring break in K-12 districts.
"It will help improve concurrent enrollment scheduling because we have many students who are enrolled in both high school and college at the same time," said Daniel Archer, vice president of academic affairs with the state Board of Regents. "It will help reduce child-care problems for college and university students and faculty and staff who have a child in the K-12 system."
Daniel Archer, vice president for academic affairs with the Kansas Board of Regents, says linking the date of March spring break at public K-12 districts and public colleges and universities in the state should benefit students enrolled in courses at both levels. (Tim Carpenter/Kansas Reflector)Under the policy unanimously adopted by the Board of Regents, spring breaks would be scheduled at the same time starting with March 14 to 18, 2022. The one-week break in the next three years also would fall in mid-March.
"How many schools are going to follow it?" said Board of Regents member Mark Hutton. "What is our expectation?"
Shelly Kiblinger, a member of the Board of Regents and the superintendent of Cherryvale public schools, said the recommendation of the state Board of Education would be persuasive.
"I think it will be very well received," Kiblinger said. "I think we will be very close to 100% participation."
Randy Watson, commissioner at the Kansas State Department of Education, was slightly less optimist. He's bullish, but anticipated about 90% of local school boards would choose to align with the statewide spring break model. Eventually, he said, compliance would be across the board.
Meanwhile, the state Board of Regents voted to extend through the spring 2021 semester suspension of a policy prohibiting students with unpaid tuition or fees from enrolling. Due to the COVID-19 pandemic, the policy was suspended in April for the summer and fall semesters.
"Under normal times, when a student carries an unpaid balance from a prior semester, they are not allowed to enroll for another semester," said Elaine Frisbie, vice president for finance and administration with the Board of Regents.
The Board of Regents also appointed a 22-member search committee to identify candidates for president of Wichita State University. In September, WSU president Jay Golden resigned under pressure after nine months on the job. By agreement he is expected to be paid about $225,000 through June. Trouble for Golden emerged when an invitation to Ivanka Trump, the president's daughter, to speak at a virtual commencement event was rescinded. The precise reason for Golden's resignation hasn't been made public.