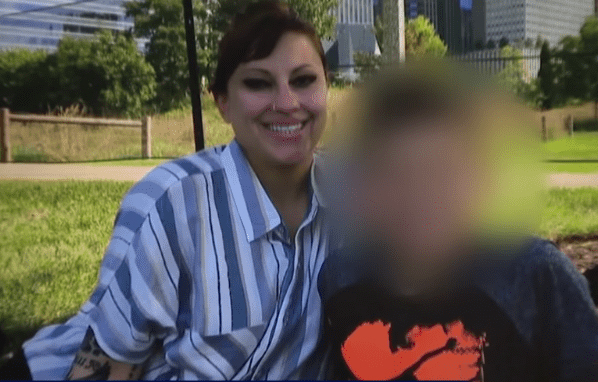 A mother, who thought she was attending an ordinary court hearing about child support, was shocked by the ending of the virtual session when the judge stripped her of her parental rights and said she could no longer meet her son. The 39-year-old mother Rebecca was taken aback when they heard Judge Shapiro asked her a question that nobody expected.
"One of the first things he asked me when I got on the Zoom call was whether or not I was vaccinated, which threw me off because I asked him what it had to do with the hearing," Rebecca said. Prior to the court session, Rebecca had decided not to get the coronavirus vaccine and claimed: "I've had adverse reactions to vaccines in the past and was advised not to get vaccinated by my doctor. It poses a risk."
But on the other hand, her ex-husband and father of her child, Matthew, had already gotten himself vaccinated. For about seven years, Rebecca and Matthew had been divorced, and since the year 2014, the two have had shared custody of their son, who is now 11-years-old.
The virtual court session took place on August 10 and was not meant to revise the custody agreement. Therefore, everyone was tongue-tied when the judge asked Rebecca whether she had been vaccinated.
"I was confused because it was just supposed to be about expenses and child support," Rebecca said. "I asked him what it had to do with the hearing, and he said, 'I am the judge, and I make the decisions for your case.'"
Rebecca thinks the judge was simply frustrated because the hearing took hours. She was baffled when the judge revoked her custody of her son and declared that she could only meet him after getting inoculated against the coronavirus.
"It's very much exceeding his judicial authority," said Rebecca, who has not revealed whether she would get the vaccination or not. The mother has filed a petition to appeal the judge's decision, and she hopes that the ruling will be reversed.
For the time being, the mother has to make do with speaking to her son on the phone. "I talk to him every day," she said. "He cries, he misses me. I send him care packages."
Staying confident about her appeal, Rebecca said: "I feel like this will resonate with people because this is how things will go if we don't speak up. Dividing families, taking children from their parents, we have to speak out to make sure this is not the new thing. Unfortunately, I had to be the first person that this happened to, but parents aren't going to stand for that."
Image Source – YouTube Video