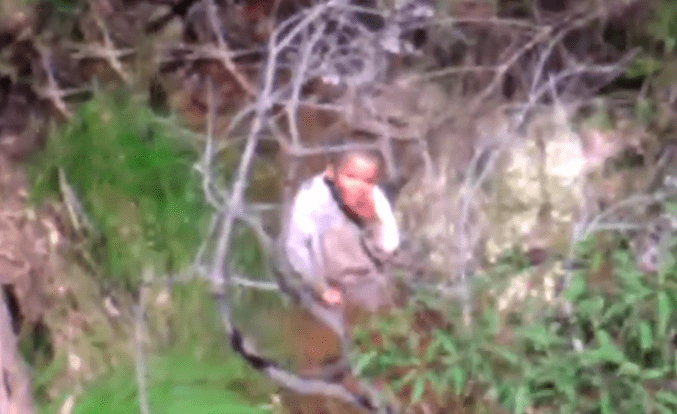 A family never gave up hope as hundreds of people searched for 3-year-old Anthony, who was lost in the woods and miraculously survived all by himself for days. On September 3, 2021, his family could not find him on their rural property and they soon reported him missing. The three-year-old boy with Autism could not be located after he was last seen at a home on the property about 11:45 am, said a press release put out by the authorities. With hundreds of individuals getting involved, a massive search began to find Anthony, who reportedly has autism and is non-verbal.
After about three days of searching for the boy in the Hunter region in Australia, the child was found sitting in a creek and drinking water. Wearing a sweatshirt and diapers, Anthony was found with a diaper rash and had abrasions on his body. He was also bitten by ants, but otherwise, the child did not show any alarming signs after spending several days in the woods. When Anthony was first spotted by a helicopter crew, he was seen cupping his hands and drinking water from the creek on Monday, September 6. The first member of the rescue team found Anthony kneeling in the river bed.
"Anthony turned towards him with a massive smile on his face that [his rescuer] will not forget. Soon, the boy's parents were informed about their son's whereabouts. The tired parents had also spent days searching everywhere for the child and were immensely relieved to have finally reunited with him.
"It's amazing. My leg, my hips, my ankles, I can't walk," the father said. "I have been in the bush for four days with no sleep. We didn't stop. But he is alive." While speaking to reporters, the father declared, "It's a miracle."
He was given medical attention, and he was just clinging to mum after being rescued, the father said. "As soon as he heard his mum, he opened his eyes and looked at her and fell asleep," he continued. In a statement, his family said: "Our family is together again. For that we are grateful to everyone who has assisted in any way over the last three days. Anthony is fine. Hold your kids close."