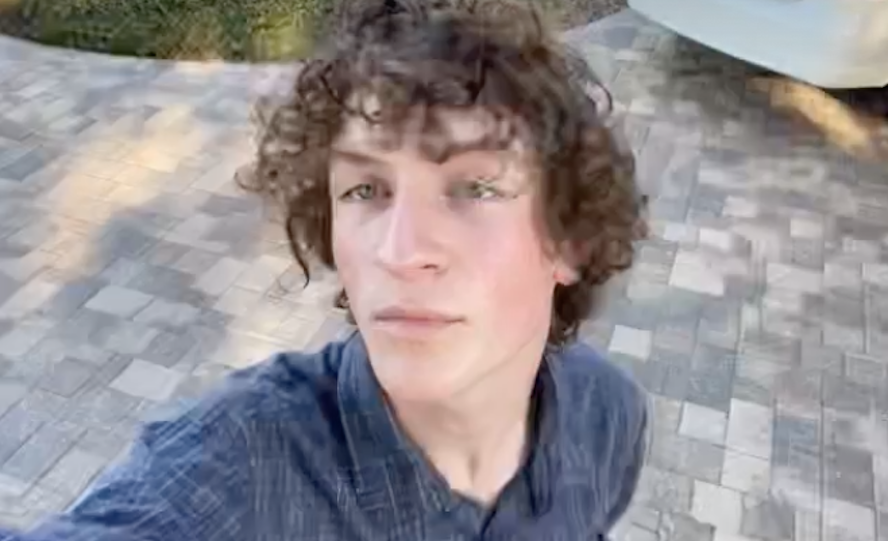 The gay high school student shared on his social media account that he was called into the principal's office last week. The principal reportedly told him that if his graduation speech referenced activism or role as a plaintiff in the lawsuit, the school officials had a signal to cut off is microphone, end his speech and halt the ceremony. "He said that he just wanted families to have a good day and that if I was to discuss who I am and the fight to be who I am, that would sour the celebration. It was incredibly dehumanizing." the 18-year-old student said.
The high school student from Florida, Zander Moricz, shared on Twitter that he was called into his principal's office last week. When Moricz entered the administrator's office, he immediately knew this wasn't a typical meeting.
Zander Moricz reportedly said: "I am the first openly-gay Class President in my school's history–this censorship seems to show that they want me to be the last. This threat is not the first that I have received from administration about my queer rights. When administration discovered that I was organizing a Say Gay walkout, they had all our posters ripped from the walls and told me to shut down the protest. They said they would send school security if I did not listen. I held the walkout anyways, and it became our county's largest protest. I won't give into threats and I won't be silenced. I have a plan to fight back again, and this time, I need your help."
Moricz's principal, Stephen Covert of Pine View School reportedly told the class president that if his graduation speech referenced his activism, school officials would cut off his microphone, end his speech and halt the ceremony.
According to ABC7, the 18-year-old student has been ordered not to speak about his experience as a gay student or criticize the state's "Don't Say Gay" law during his graduation speech on May 22.
During an interview with ABC7, Moricz reportedly said: "It was like a sledgehammer to the face. I could not comprehend it because it felt so backwards. I'm told that my human rights are controversial and therefore not appropriate for school setting. I'm the class president and my human rights are not appropriate for my speech at my school graduation."
The young student has been actively involved in protests against the new law, titled the "Parental Rights in Education" bill.
The high school student even organized a student walkout in March against the then-pending legislation. He also organized a similar protest that attracted hundreds of people, including the mayor and county commissioners.
According to SNN News, when Moricz was told he had to censor his graduation speech, it proved to be a moment of clarity.
Moricz reportedly said: "That's when it really set in for me. It was a perfect crystal clear image of the impact that this bill can have, will have, and is already having, because I know that this isn't the human being that I know."
Moricz then told the principal that he would conform to the school's wishes.
Moricz also said: "I cannot ruin something that hundreds of my friends have worked for for years. I will not take away their moment simply because we have an administrator and a government that is telling us that those are the two choices."
According to ABC7, the SCSD did provide a statement saying all student speeches are reviewed in advance.
The school officials released the following statement:
"Students are reminded that a graduation should not be a platform for personal political statements, especially those likely to disrupt the ceremony. Should a student vary from this expectation during the graduation, it may be necessary to take appropriate action.
The principal did meet with Zander Moricz to remind him of the ceremony expectations, but the content of the speech has not yet been reviewed.
We honor and celebrate the incredible diversity in thought, belief, and background in our school, and champion the uniqueness of every single student on their personal and educational journey."