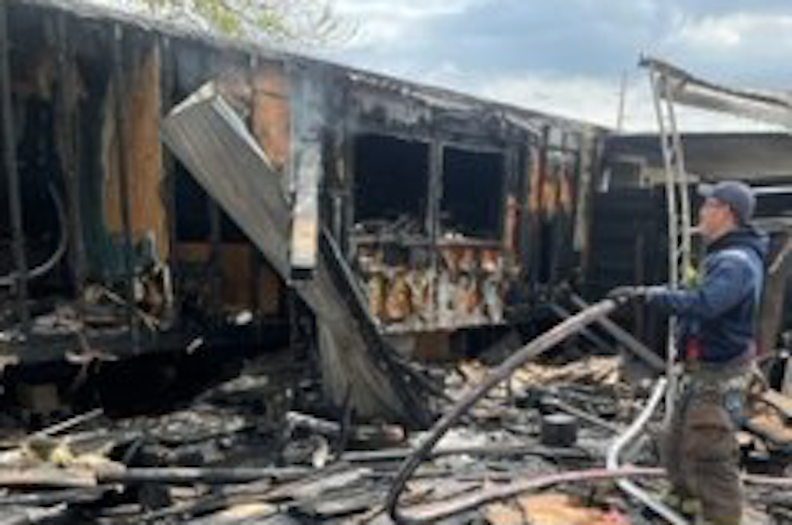 Wichita, KANSAS – According to the Wichita Fire Department officials, this incident occurred Tuesday morning.
It happened in the 3800 block of S. Meridian.
Wichita Fire Department crews responded to a report of a house fire.
The responding crews found a single-wide manufactured home with significant fire conditions present.
The damage estimate can be classified as extensive to the structure, officials said.
The fire investigation unit is currently looking into the cause of the fire and trying to locate the occupant of the residence.
No firefighters or civilians were injured during this incident.
This is a developing story and it will be updated as new information become available.