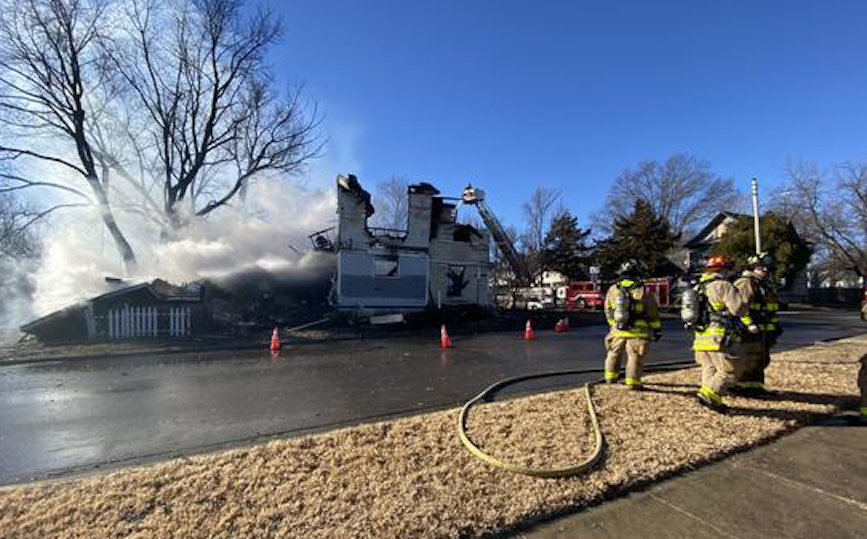 Topeka, KANSAS – Right before 9 a.m. Monday, TFD crews responded to a report of a house fire.
This incident occurred at the intersection of 16th and Clay.
The responding crews discovered that the home was fully engulfed in flames.
According to the Topeka Fire Department, crews reportedly used the weight of the water from the fire hoses to push the walls in so they would not fall outward.
The home had previously been on fire, officials said.
The home is considered a total loss after flames ravaged the structure.
Some damage was reported to vehicles parked near the residence.
The cause of the fire remains under investigation.
This is a developing story and it will be updated as new information become available.