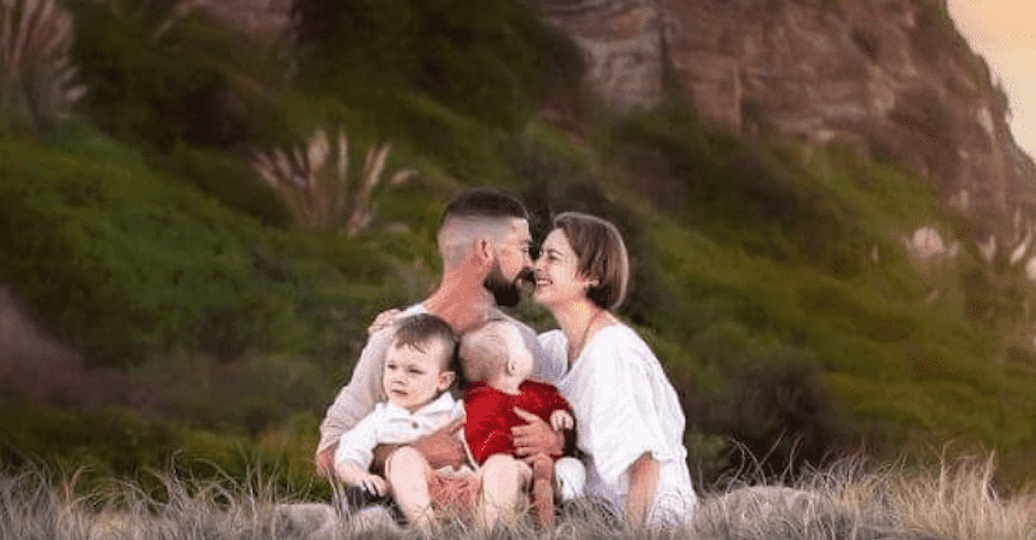 The very last thing a devoted father did before losing his life was making sure his little boy survived after their kayak capsized. The 33-year-old father and his 4-year-old son were both kayaking. When their kayak tipped over and threw them both in the water, the dad put his life on the line and held his son above the water until rescuers arrived. The 33-year-old man was treading the water for several moments before onlookers rushed towards them and brought them to dry land. Although his son made it out of the incident without any harm, his father lost his life after one final selfless act to save the boy.
The father, Peter Finch, was hailed as a "hero" after passing away on his 33rd birthday; he left behind two children and his wife, Natalie, who called him her rock for nearly 18 years.
"Peter, my husband, my lover, my best friend, my partner in crime, my hero, I don't know how to do life without you!" Natalie wrote in a tribute to her husband. "You have been my rock for the last 17-and-a-half years. No one has my back like you do! You are the most amazing, fun, loving, beautiful daddy."
Natalie made a promise to Peter and said that their children, Jaxon, and 16-month-old daughter, Shelby, will always know their father for his heroism and devotion to them.
"I promise the kids will always know just how wonderful you are, our hero," Natalie went on to say. "The kids and I love you forever and always, to the moon and back and back again, more than all the stars in the sky."
The bereaved wife also took a moment to thank the first responders, who arrived at the scene, near Lake Macquarie in Australia and tried to revive him. "Thank you will never be enough," she said. This unfortunate incident occurred right after 5 p.m. on Friday.
Following the incident, the NSW Ambulance confirmed that Peter had done everything he could in his final moments to save his son.
"It appears the man has heroically held the young boy above the water when they've tipped over, saving his life," said Andrew Craig, NSW Ambulance Inspector. "Unfortunately, despite the best efforts of bystanders and paramedics, the man was unable to be revived. It was a very emotional scene and bystanders had done an excellent job in rendering first aid to the patient before paramedics arrived."
The inspector also gave a warning to families and said: "With the warmer weather fast approaching, it's a tragic reminder of how dangerous the water can be and how quickly things can change."
Peter's family set up a GoFundMe page to raise funds for the loved ones he left behind. The page has so far received $27,411 in light of the tragedy. Peter is "now in the arms of our past loved family members," said his sister, Larissa. "Peter will be so greatly missed. Our family and friends are so heartbroken. The world is a smaller place now."
Image Source – GoFundMe Page