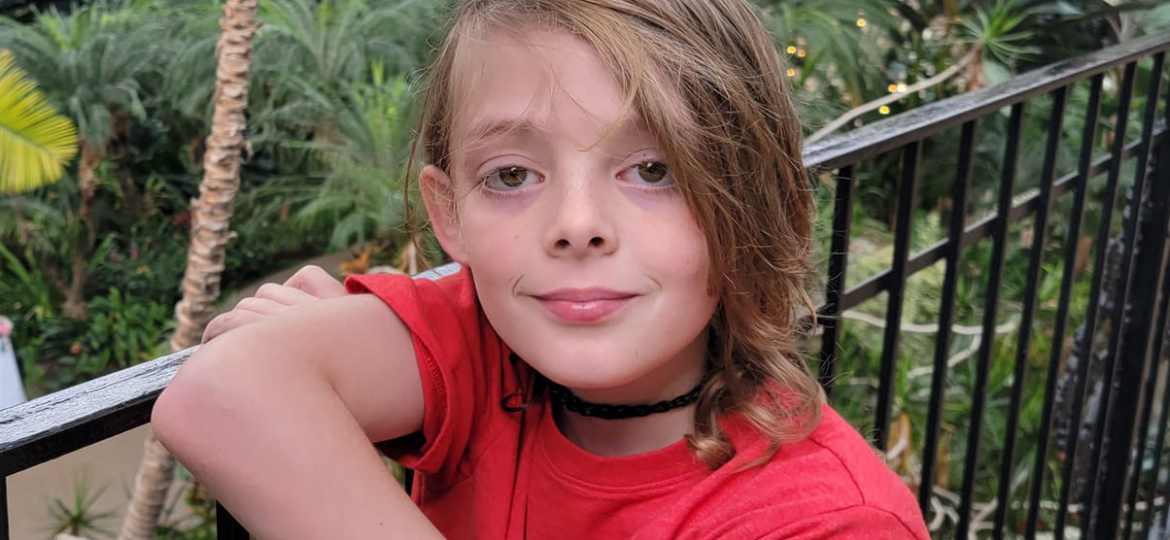 The parents of a 12-year-old are left heartbroken as their son died by suicide after allegedly being bullied for being gay at school. The seventh-grader was described as a peaceful individual who was not afraid to be his true self. "He didn't care, or at least we thought he didn't care, and that's what's really difficult for us because we thought he didn't care," explained his grieving parents through tears.
The young boy from Tennessee, Eli Fritchley, loved painting his nails and his favorite color was pink. He also adored his SpongeBob sweatshirt and would wear it to school nearly every day. "I think probably because he was in the same clothes every single day that they used that as a weapon," claimed mom Debbey as she revealed her late son enjoyed doing the laundry and that he washed his clothes every day. 
The 12-year-old boy was also gay and his parents think that it was one of the reasons why his classmates at Cascades Middle school never really accepted him. "He was told because he didn't necessarily have a religion and that he said he was gay that he was going to go to Hell. They told him that quite often," said the heartbroken mom. "It was really abusive. I don't think it was ever physical. I think it was just words, but words hurt. They really hurt," added his father, Steve.
According to reports, there were moments when his parents heard his cries, however, they never really understood the crushing weight on his heart until it was too late. "This has just blindsided us. This is something we would have never, ever expected," they added. Recalling the day their world came down crashing, Debbie said that she found Eli's body in his bedroom on Sunday night, November 28. 
"That's been really hard. That image was terrible until we got to hold him yesterday. Now that image is gone because the only thing we could think of yesterday when we were kissing and loving on him was how angelic he looked. He absolutely looked angelic. He's just an angel," she said as tears rolled down her cheeks. "We all failed him. We all failed him. It's as simple as that."
Despite their son's suicide, his parents chose not to blame anyone instead they decided to spread compassion and innocence by taking inspiration from his gentle soul. They are now urging the community to stop bullying so no other child or family has to experience the heartbreak that they did.
"I honestly think education, education, education for everyone where bullying is concerned because it is a problem, not just in Bedford County. It's a problem everywhere," she explained. A GoFundMe Page has been created to establish a foundation that would bring awareness and educate people about bullying and suicide. 
Meanwhile, Superintendent of Schools Dr. Garrett said, "We are absolutely shocked and devastated by this news. Anytime someone takes his or her life, especially a child, it is nearly unbearable. Our hearts go out to his parents and family as they deal with this terrible loss." In the statement released by the Communications Coordinator, "Garrett stated the school system and community, including this child's family, will be looking into further efforts to support social and emotional learning in the schools, especially stepping up support programs at the middle and high school levels."