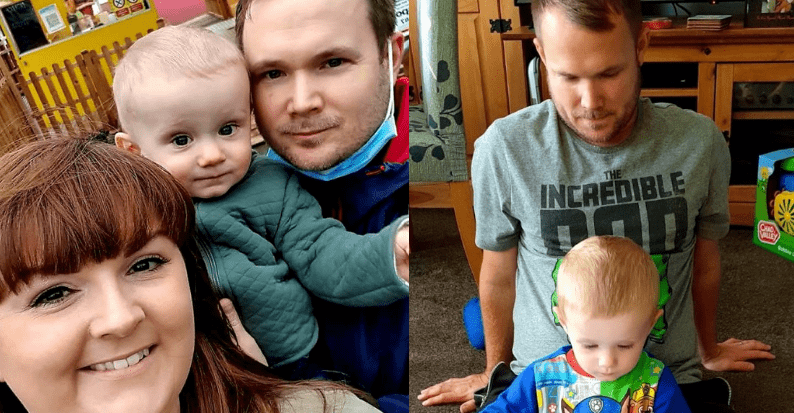 While grieving the death of her child's father, a mother finds her heartache doubled after losing her son just nine days later. The woman, Trudie, paid tribute to her "loving and energetic" toddler named Joshua. The two-year-old boy succumbed to the injuries that he suffered from the very same crash that killed his father, Andy. According to details provided by the authorities, the accident took place while Andy was driving his blue Ford Fiesta. The accident involved a four-vehicle collision, and the impact killed Andy on the spot. Meanwhile, Joshua was also in the car and suffered serious injuries from the collision.
The other cars involved in the accident were a white Renault Master, a silver Toyota Estima, and a silver or grey Honda car. It was also reported that one of the drivers drove off and fled the scene right after the incident.
While Andy was pronounced dead at the scene, Joshua was airlifted to a hospital, where he arrived in an extremely critical condition.
Unfortunately, about nine days after his father passed away, the toddler followed and lost his life on August 27. A statement released by the police department said, "Joshua Hoyle was critically injured when a car driven by his father, Andy Hoyle, was involved in a collision on Wednesday, August 18. He sadly died from his injuries on Friday, August 27. Andy, 36, was sadly pronounced dead at the scene of the collision."
The toddler's mother, Trudie, finds her grief doubled and paid tribute to her son after his death.
"Joshua was our loving and energetic boy and the centre of both mine and Andy's world. To have lost both of them in this way is absolutely devastating," Trudie said. "As a family we will never stop loving and missing them, and would ask to be allowed to grieve privately while we come to terms with this tragedy."
Currently, the police are investigating the collision that led to both the father and son losing their lives. Details also revealed that a 76-year-old man was arrested in connection with the incident. The man is also suspected to have fled the scene right after the collision took place.
"A 76-year-old man has been arrested on suspicion of causing death by dangerous driving and for failing to stop after a road accident," the police revealed in their statement. "He has been released under investigation while enquiries continue."
As investigations continue, the police department is urging members of the public to come forward with any information that might help.
"Police investigating the collision, which occurred shortly after 11am, continue to appeal for any witnesses to come forward," read the statement by the Sussex Police. They would particularly like to hear from anyone who may have captured any dash cam footage from the area around that time."