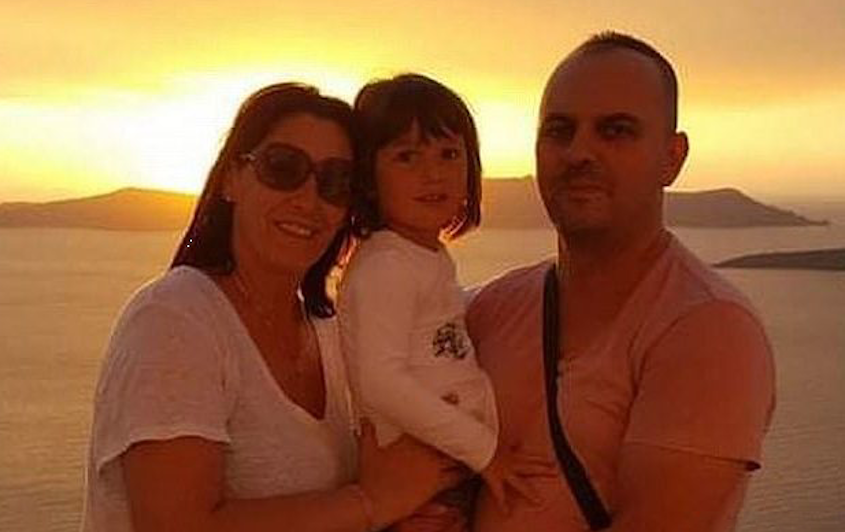 Unfortunately, the Covid pandemic is still having a catastrophic impact on our everyday health and our loved ones. Sadly, the coronavirus was detrimental to the 45-year-old man who reportedly ignored his wife's pleas to get the Coronavirus vaccine. After a few weeks in hospital, he lost his final battle against the killer virus. The man reportedly died of COVID-19 on January 2 after being admitted to hospital in December and placed in an induced coma. His family still doesn't know how he contracted the virus, but says he had not been vaccinated, despite his wife's attempts to persuade him. 
The 45-year-old man from UK, Gligor Kedioski, was working in a factory and as a delivery driver. His family and friends described him as a generous man who was full of life and always talking about life's next adventure, according to reports.
Unfortunately, his death comes amid warnings from an intensive care doctor that every critically ill coronavirus-infected patient currently being treated at his hospital is unvaccinated.
His wife Bilyana said that her husband spent around three weeks in hospital before passing away. His friend Robert hopes that the story raises awareness of the vital importance of vaccination against Covid.
Robert reportedly said: "Gligor wasn't vaccinated. Bilyana was fully vaccinated but he wasn't. He was afraid of the vaccine and wasn't sure how it would work. He was afraid that he would get some kind of health complication from the vaccine. 
Bilyana tried everything to convince him to take the vaccine, but she couldn't persuade him. Now, we really want to raise awareness of the importance of the vaccines.
He was a great friend – he was one of those people who would be right there for you if you needed help. He was really known for that among the community. He was slightly older than me and I met him in Liverpool, but we were both from the same place.
He became a really, really good friend of mine. We're not 100 per cent sure how he contracted Covid. Once he was admitted to hospital, only Bilyana was allowed to visit him." Robert also said.
His GoFundMe Page reads:
'Gligor was a father, a husband, a son, a brother and an uncle, and a great friend. He lived life to the fullest. He was someone who really loved life and he always was talking about the next adventure. His love for his family and his friends was enormous.
He was a great friend. It's time to say goodbye, but I think goodbyes are sad and I'd much rather say hello. Hello to a new adventure. Hello to your final adventure. Please rest in peace our friend.'