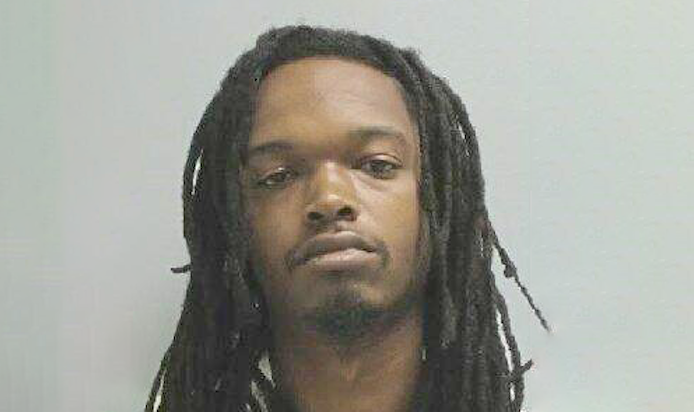 A mother-to-be did not expect that her baby shower would lead to police cars pulling up at the venue or that the father of her unborn daughter would be taken away in handcuffs. The woman, Kaylee, revealed that a fight broke out over the gifts at the baby shower. Soon, the scuffle took a horrible turn after her 25-year-old boyfriend pulled out his gun and shot three people at the party, two of whom were Kaylee's brothers.
The baby shower was taking place at a hall in western Pennsylvania on Saturday, September 18. At some point, an unidentified woman got into a heated argument with the 25-year-old suspect, Isiah Hampton, as they disagreed on transporting the gifts for Kaylee and her daughter from the party. Isiah was reportedly being abusive, and so the woman slapped him. Isiah then shoved the woman to the ground and began firing shots as others tried to intervene.
"He didn't want to put my baby stuff in the back of the car. That's what the argument was about. It was the stupidest little argument," Kaylee said about the squabble that led to gunfire. "I don't want him in prison when I have my daughter. I don't. I want my daughter with my baby's dad. I want her with him. I don't even have a name picked out for her. It really just tears me apart that I can't talk to him."
As she spoke about how the fight unfolded, Kaylee added: "…They could've just talked it out but she just had to run over and punch him in the face. I think that 'Zay' thought that everybody was going to get off of him was if he started shooting rounds of his gun."
When the police arrived at the scene, Isiah was trying to leave the building but was arrested and charged with two counts of aggravated assault and one count of recklessly endangering another person.
According to the police officials, the three people shot were a 23-year-old man, shot in his torso, a 19-year-old woman, shot in her leg, and a 16-year-old boy, shot in the buttocks. All three of them were taken to the hospital and are expected to recover as they did not suffer serious injuries.
"The suspect was taken into custody without incident. However, this was not an active shooter situation but rather an isolated family incident during a baby shower," said a statement released by the police department on Facebook. "Preliminary investigation shows a family argument began that turned physical then the suspect introduced a 9mm semi-automatic handgun, firing off rounds which resulted in a 23-year-old male, a 19-year-old female, and a 16-year-old male sustaining gunshot wounds. All victims were transported to area hospitals and their injuries… This remains an active investigation." Currently, Isiah is being held in custody on a bond of $250,000 and is due to appear in court on September 28.