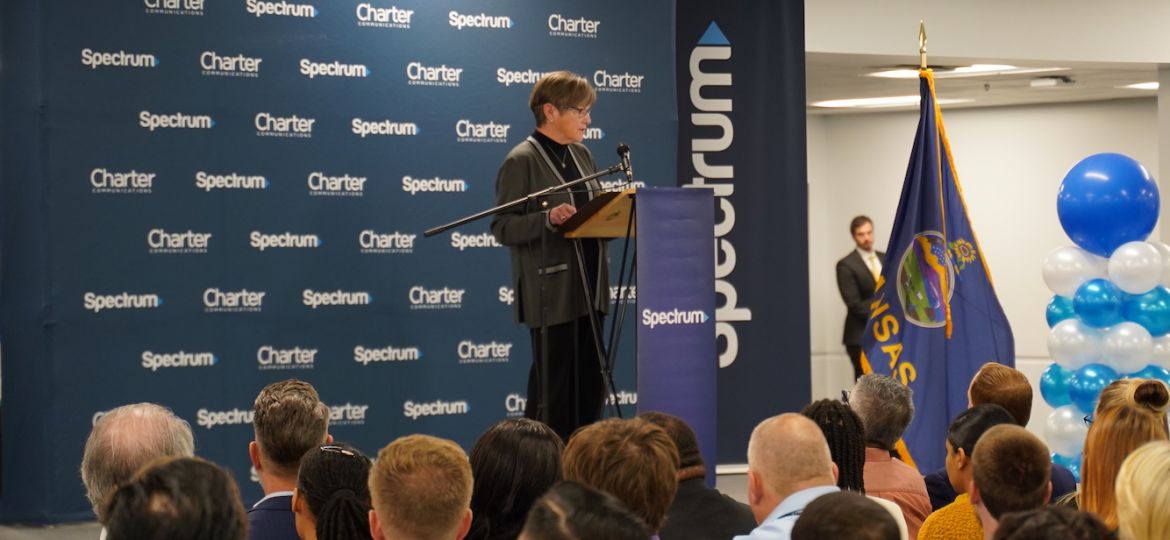 Johnson County, KANSAS – According to the statement, Governor Laura Kelly visited New Century Commerce Center, one of the largest multi-tenant business parks in the Kansas City Metro Region, to break ground on a 9-million square-foot expansion.
This project will bring an estimated 4,700 permanent jobs and 3,500 construction jobs over the next 16 years.  
Her second stop celebrated the grand opening of the Spectrum Retention Center in Overland Park.
Through Spectrum's nearly $19 million investment, more than 600 quality jobs will be created.
The new customer retention center will serve 31 million people across 41 states.
Governor Laura Kelly released the following statement:
"Private sector leaders across the U.S. are realizing what we have known for quite some time – Kansas is open for business. Thanks to Kansas' central location, excellent infrastructure, and strong workforce, more and more job opportunities are coming to the state, including to Johnson County."