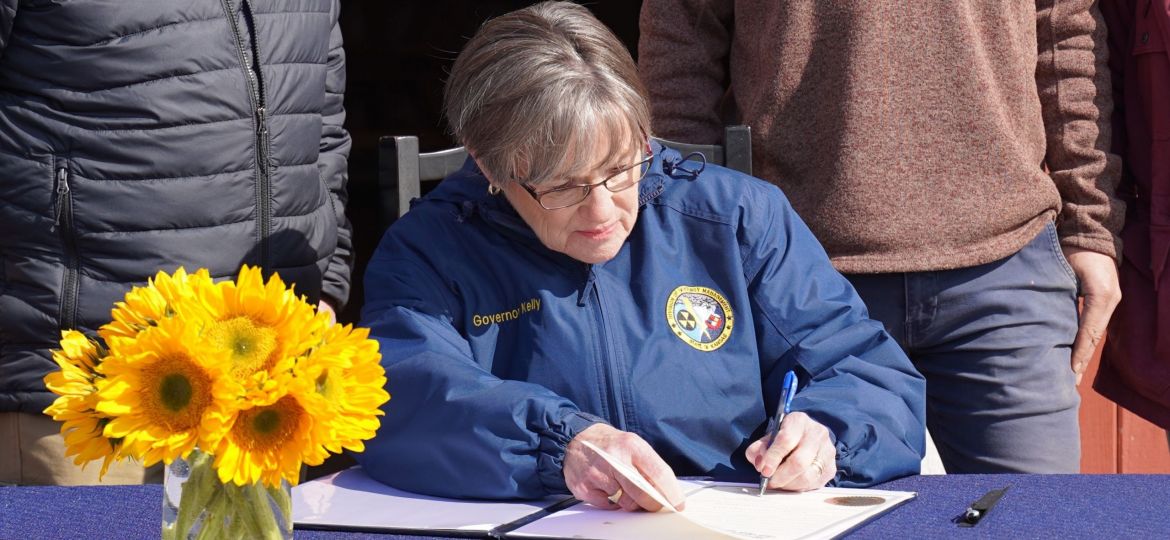 Lawrence, KANSAS – Gov. Kelly and Secretary of Agriculture Mike Beam toured family-owned Juniper Hill Farms and proclaimed the month of March as Kansas Agriculture Month.  
According to the state officials, Kansas  ranks as the national leader in agriculture production.   Our state is 1st in wheat and sorghum, 2nd in cropland acreage and 3rd in cattle and calves.  
Officials have announced that the industry contributes more than $65 billion to the economy and nearly 240,000 Kansas jobs, 12% of our state's workforce.
Because of its unrivaled persistence, Kansas has achieved a record for agricultural exports. In 2021, Kansas exported $5.35 billion in agricultural goods.  
Governor Laura Kelly released the following statement:
"Kansas has long been recognized as an essential agricultural state — our farmers and ranchers work hard to put food on the table for families around the globe. I'm proud to celebrate Agriculture Month here at Juniper Hill Farms — a first-generation operation that will ensure that our agriculture sector grows for years to come."