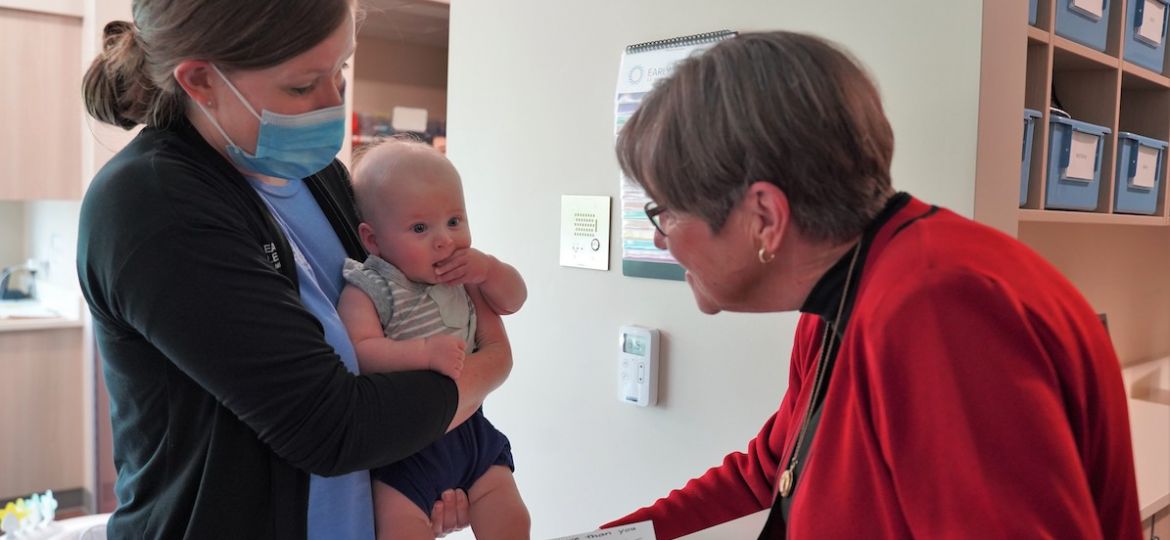 Lawrence, KANSAS – According to the statement, the legislation makes child care more accessible and affordable for all Kansas families by incentivising businesses to provide child care services at their place of employment or through contracting with licensed providers. 
In June, Gov. Kelly announced that her Administration is giving a total of $53 million in bonuses to early child care staff at licensed facilities to thank them for their dedication to Kansas children.
The Kelly Administration has reportedly invested more than $272 million to support child care providers, including three rounds of Child Care Sustainability Grants to aid child care providers to meet the costs of operating their businesses through the remaining impacts of the COVID-19 pandemic.
 The third round of Child Care Sustainability Grants announced in March made more than $160 million available for child care businesses to use toward payroll expenses, costs of operations, and potential revenue losses. Rounds one and two of the Sustainability grants provided nearly $100 million in support to ensure child care centers and home-based providers were able to remain open.
Governor Laura Kelly said:
"We're making child care more accessible and affordable to make life easier for our working parents. The case for Kansas businesses to take advantage of these tax credits is clear: Providing child care helps employers attract more job candidates, retain quality employees, and create a diverse, engaged workforce."