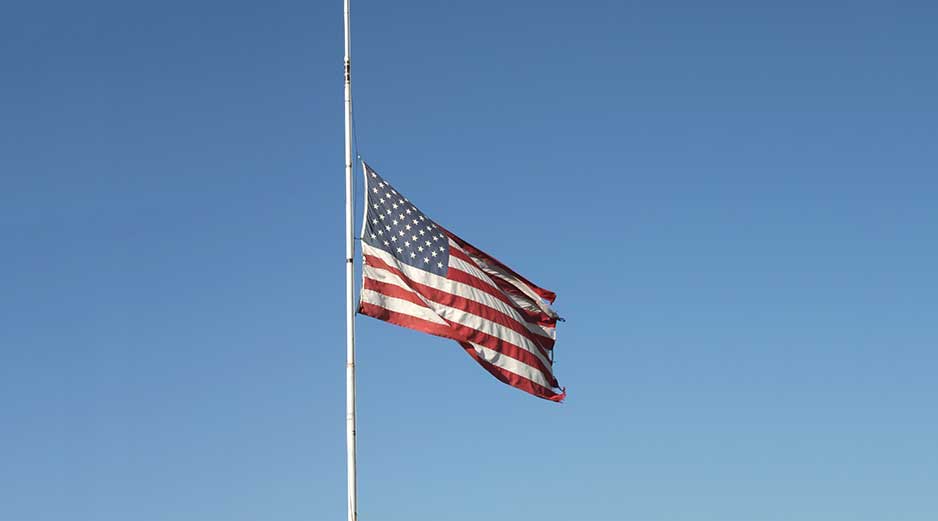 Lawrence, KANSAS – According to the statement, all flags in Kansas should be flown at half-staff from sunup to sundown on Oct. 3. 
Governor Laura Kelly released the following statement:
"This year, we lost three brave firefighters dedicated to protecting their communities from harm.
On National Fallen Firefighters Memorial day, it is our responsibility to remember their lives and sacrifice and pay our respects to their families and loved ones.
Johnny Ivison Jr., Joshua Schwindt and Michael Baker paid the ultimate price in service to their communities. They will not be forgotten."
This story will be updated.