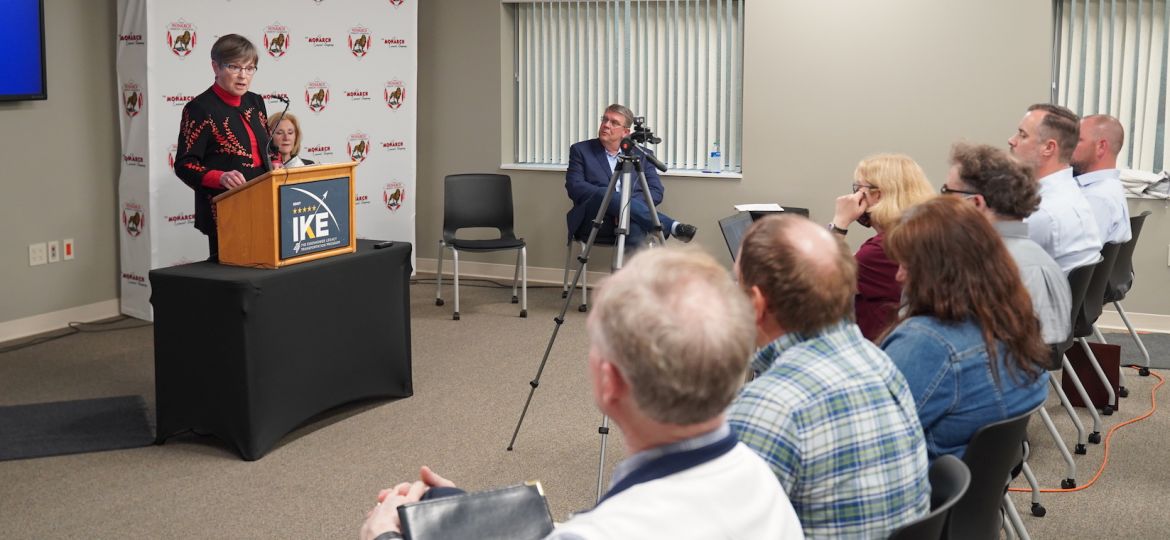 Lawrence, KANSAS – According to the statement, these projects will reportedly be funded through the Kansas Department of Transportation's State Rail Service Improvement Fund. 
State officials said that the State Rail Service Improvement Fund is part of the Eisenhower Legacy Transportation Program.
Since the Eisenhower Legacy Transportation Program was founded in 2019, it has awarded nearly $50 million in grants and matching community contributions to 26 improvement projects.
With the grantees' contributions, the total investment in rail improvement projects throughout the state is $19 million.
These grant funds, made available to short-line railroads, shippers, and other qualifying entities, will be used for significant track rehabilitation and capacity improvement projects. Funds may also be used for financing and acquisition activities and the purchase of rolling stock.
Governor Laura Kelly reportedly said:
"Kansas' railroad industry is vital to the state's economy and the nation's supply chain system. This $11.5 million investment will modernize our rail network, strengthen our position as a national logistics hub, and enable farmers and ranchers to get their products to market faster."
This is a developing story and it will be updated as new information become available.